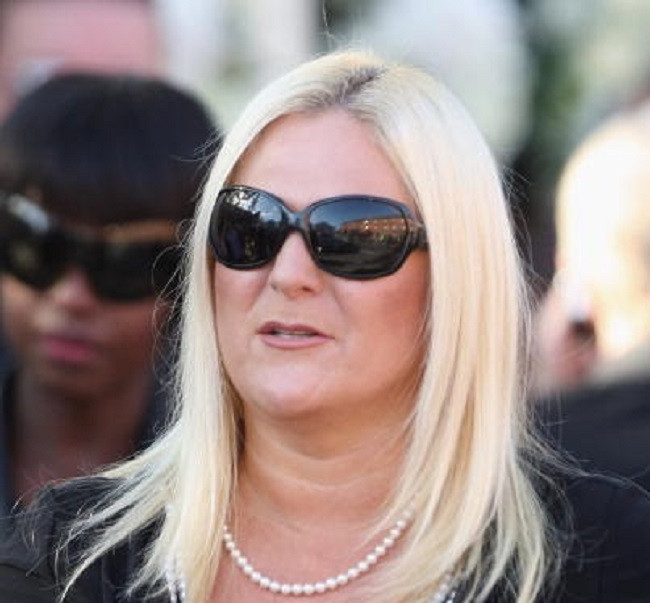 Presenter Vanessa Feltz has received an "outpouring of misogyny and hatred" on social media following her claims that Rolf Harris assaulted her live on TV.
She said the reaction was "upsetting" after she told her story about the veteran entertainer while working as a presenter on Channel 4's The Big Breakfast.
"You think if people react like that, you can see why people don't come forward," she said on BBC London 94.9.
"I'm 52 and I can handle myself so imagine if I was a seven-year-old child, or 12 or 17.
"I'm not saying just if it's someone famous, but imagine if it was your dad, uncle or teacher.
"The kind of reaction I have had, I found so upsetting. I was upset by the outpouring of misogyny and hatred and you know 'who would want to assault Vanessa Feltz'."
Feltz got the courage to share her story after radio DJ Liz Kershaw and comedian Sandi Toksvig spoke about their experiences of being groped on air.
Describing the assault, she said: "I could feel the fabric of my dress being gathered up, and rolled up and rolled up obviously in his hand so he could get closer and closer, kind of up my legs.
"And I just thought, 'oh my gosh'."
To get out of the awkward situation live on air she cut to an unplanned commercial break.
"If I don't do anything and just sit still this is going to end up exceptionally unpleasantly and I'm not prepared to sit here and have that happen to me, no way," she added.
Feltz's story comes as Linda Nolan told the Sunday Mirror that Harris also groped her and kissed the back of her neck when she was 15. She and her sisters were the support act for the entertainer while touring South Africa.
Shocked Twitter users, however, reacted to the backlash received by Feltz.
Harris was jailed last week for five and half years for 12 indecent assaults against four women who were aged as young as seven up to 19.
Since then reports of a further 12 women have come forward in Australia alleging the 84-year-old abused them.