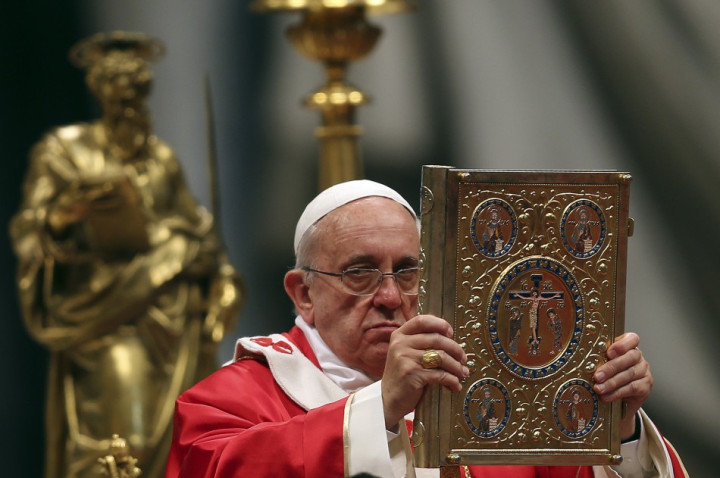 The Vatican has introduced sweeping reforms to update its 124-year-old criminal code, following a series of scandals that have blighted the Holy See.
Signed by Pope Francis, the new regulations criminalise leaks of Vatican information and specifically outlaw a litany of crimes against children including sexual violence, prostitution and possession of child pornography.
Some reforms were necessary to comply with international norms and agreements signed by the Holy See, such as the UN Convention on the Rights of the Child.
"In our times, the common good is increasingly threatened by transnational organised crime, the improper use of the markets and of the economy, as well as by terrorism," Pope Francis wrote in a note introducing the new laws.
"It is therefore necessary for the international community to adopt adequate legal instruments to prevent and counter criminal activities, by promoting international judicial cooperation on criminal matters."
Clergy and lay people who live and work inside Vatican City are subject to the legislation, which will come into force in September.
Many reforms appear to be a direct response to the wave of scandals that have hit the Roman Church in recent years.
In the so-called Vatileaks trial, the Pope's butler Paolo Gabriele was convicted to 18 months in prison for theft over the leaking of confidential Vatican papers to an Italian journalist.
The reform introduces stiffer sentences - up to eight years in prison - for whistleblowers and receivers.
The specific listing of crimes against children comes amid a flood of allegations of paedophilia that have marred the church's reputation all over the world.
Sexual crimes already existed in the Vatican's archaic criminal code, albeit in a general form as a crime against good customs or violence. Offenders can now be punished by up to 12 years in prison.
Meanwhile new anti-money laundering and corruption laws are set to clear up the Vatican's murky finances.
The bulk of the Vatican's penal code is based on the 1889 Italian code, adopted by the Holy See in 1929. Italy got a new code the very next year.