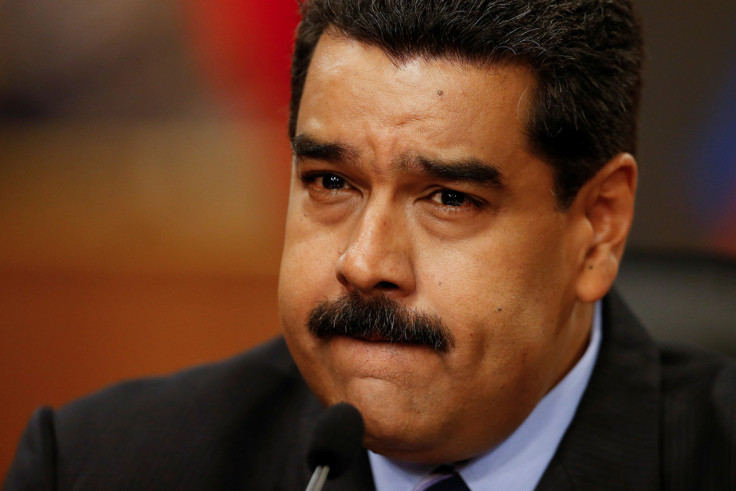 Retorting to comments from a Uruguayan politician, Venezuelan President Nicolas Maduro said, "Yes, I'm mad as a goat" and that he was only crazy with love for his country.
"I'm mad with love for Venezuela, for the Bolivarian Revolution, for [Hugo] Chavez and his example," Maduro told at a rally of the ruling Socialist Party, the Reuters reported. His remarks came in after a former Uruguayan president Jose Mujica, a fellow leftist, told, "They are all crazy in Venezuela. They talk about everything and fix nothing," while referring to Maduro.
While Mujica said he has respect for the President, he still blamed Maduro for the current political and economic crisis in Venezuela and how he and the people of Venezuela are "crazy" for attacking each other rather than solving the problem.
Mujica governed between 2010 and 2015, and was once termed as "the poorest president in the world" for his restrained and moderate lifestyle.
The entire tiff started when Luis Almagro, a Uruguayan lawyer, who also heads the Organisation of American States, called on Maduro to hold a recall referendum to avoid becoming "just another petty dictator," according to the Telegraph.
Maduro in turn accused Almagro of being a "longtime traitor" and a CIA agent. While defending Almagro, Mujica said: "He is no traitor. He is a lawyer and a slave of the Law." Besides, he also added that his respect for the Venezuelan President doesn't mean he cannot say Maduro is crazy.
This is not the first time Majica has called names on his fellow politicians. In 2013, he was caught calling the Argentinean President, Cristina Kirchner, as an "old hag," and eventually apologised for his comments later.
Venezuela has been facing severe shortage of food and medicines supply, with inflation level reaching its highest in the world. Hundreds and thousands of protesters have been attacking the government to recall referendum to get the socialist Maduro ousted from his Presidency powers. However, the government officials have hinted that voting will not happen this year. Maduro's term ends in 2019 who took charge after his predecessor Hugo Chavaz died in 2013.