Taking a step forward towards ending the ongoing political crisis in Venezuela, the election council is set to begin verification of signatures of citizens who sought a recall referendum against President Nicolas Maduro through a signature campaign.
More than a million people have reportedly signed a petition seeking the ouster of the unpopular Maduro. The election council announced on Friday that next week onwards it will begin work on the signatures list to see if the campaign has enough legitimate backing to initiate a recall referendum.
Election chief Tibisay Lucena reportedly said in the next week, the elections council will allow citizens to withdraw their names from the list of 1.4 million valid signatures if they wish to do so. In the following week, signatures that remain on the list will be validated. The validation process will involve double-checking of fingerprints by election authorities of the names on the list, Lucena was quoted by Reuters as telling a news conference.
Meanwhile, the opposition has alleged that the election council is allied with the ruling Socialist Party and is trying to delay the referendum against Maduro. They have also alleged that the council has been changing the criteria needed to trigger a recall, thereby slowing down the process. The current rule demands signatures from 20% of the voter registry for the opposition to formally seek a recall referendum. The elections council now has about 20 working days to determine if the recall process can move ahead.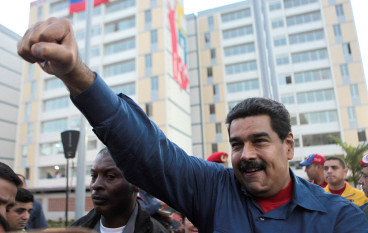 So far, the election council has invalidated about 605,000 signatures, of which almost half were due to wrongly filled forms and about 11,000 signatures corresponded to deceased citizens.
The president and his rule has been blamed for Venezuela's ongoing economic crisis, with a steep recession, very high inflation and acute product shortages. However, Maduro accused the opposition of conspiring a coup on the pretext of wanting a referendum.
If the referendum is held this year and the result is against Maduro, Venezuela will have to go to polls to elect a new president. However, if the voting happens after 10 January 2017, the vice president will succeed Maduro.