Crowds gathered in Saint Mark's Square in Venice to watch one of the highlights of the Italian city's carnival – The Flight of the Angel. The traditional event sees a beauty pageant winner, dressed in carnival costume, descending from the bell tower of Saint Mark's Basilica. This year's angel, Claudia Marchiori, a 22-year-old student at Venice's Academy of Fine Arts, descended the rope from the Bell Tower, scattering confetti onto the crowds waiting below.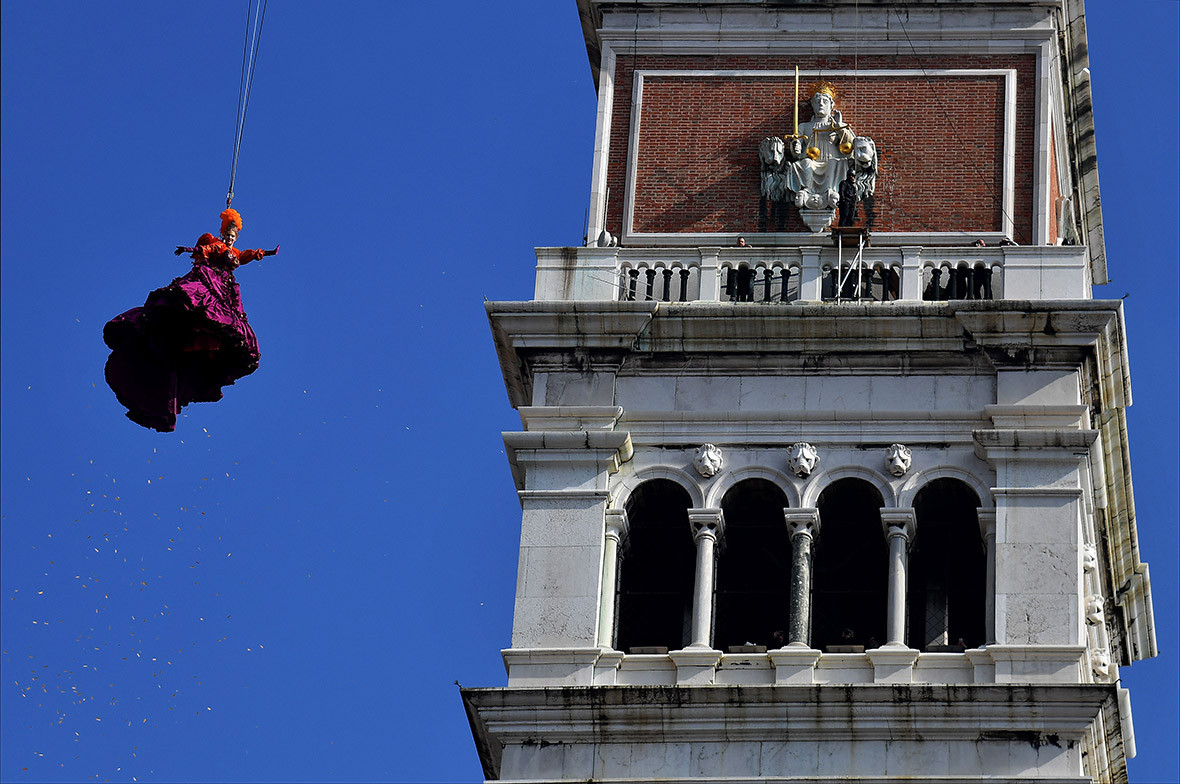 During the 18 days of carnival, the lagoon city fills with thousands of tourists from across Italy and the world. Many don masks and elaborate costumes to join in with the many events taking place across town.
The Carnevale di Venezia is among the oldest carnivals in the world. Carnival madness first began centuries ago as a period of excess before the rigours of Lent, the 40 days of fasting that traditionally precede Easter. Venetians could then hide their identities behind masks and do as they pleased. It was a pressure valve to ease class tensions, allowing the poor, for a brief and controlled period, to break Venice's rigid, oligarchical social order.
IBTimes UK presents a gallery featuring the best photos of the most creative costumes and masks at this year's Venice carnival.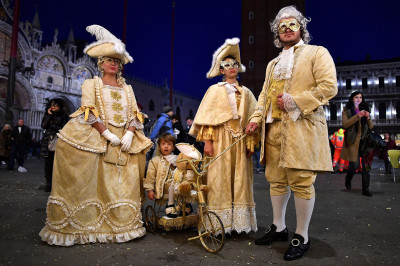 Carnival was first held in Venice in the 11th century and consisted of more than two months of revelry, until it fell into decline during the 18th century. It was revived in 1979 with great success and nowadays it is a good excuse to don a mask and costume, parade around the city and enjoy the live music in the main squares of the city. It has also boosted tourism in what used to be a rather lean period between Christmas and Easter.