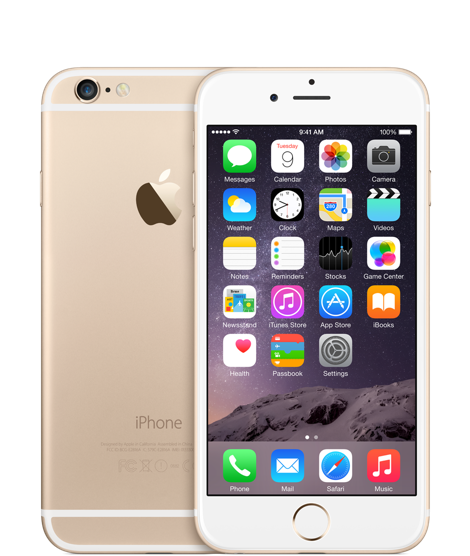 Apple iPhone 6 and the iPhone 6 Plus which were unveiled at a gala event on 9 September have seemingly proved to be a runaway hit, which is evident by the fact that America's major wireless carrier AT&T reported unprecedented iPhone 6 sales just hours after the device went up for pre-ordering.
The increased demand and pre-orders for both the iPhone 6 and iPhone 6 Plus seemingly led to stocks drying out in record time, as a result of which a supposed extended shipping delay loomed large not too long ago.
But, now, in what seems like a temporary relief to customers having pre-ordered iPhone 6 and iPhone 6 Plus on 12 September, on Verizon, both the smartphones have started their shipping transit and are expected to reach customers by 19 September (the day Apple will officially release both its creative flagship devices in retail stores).
According to a MacRumors report that quotes a Verizon notice reportedly sent to early-birds (customers having pre-ordered iPhone 6/iPhone 6 Plus on 12 September), the expected delivery date is indicated as 19 September.
This means that earlier reports of customers having to face shipping delays now in fact seem contradictory, and Apple looks set to meet its initial iPhone 6 delivery date of 19 September after all.
Also, the MacRumors report states that the shipment company FedEx will likely deliver the iPhone 6/iPhone 6 Plus only on 19 September (at least 80% of early bird pre-orders are likely to be delivered on the day, and the rest of the orders may be delayed by a day), despite the fact that early shipments have currently begun.
With pre-orders continuing to pour in more than before, those pre-ordering the Apple device now may face a shipping delay. However, customers can click here to pre-order/reserve the iPhone 6 (from Verizon).
Apple's iPhone 6 and iPhone 6 Plus will go up for sale in brick-and-mortar retail stores across the United States starting 19 September, which means customers can try for a pick-in if crowds thronging these stores to buy Apple's latest offerings are under control.
Apple's iPhone 6 costs $199 (£123) on major carriers in the United States, with a two-year carrier contract. An unlocked iPhone 6 costs a whopping $649 in the country.