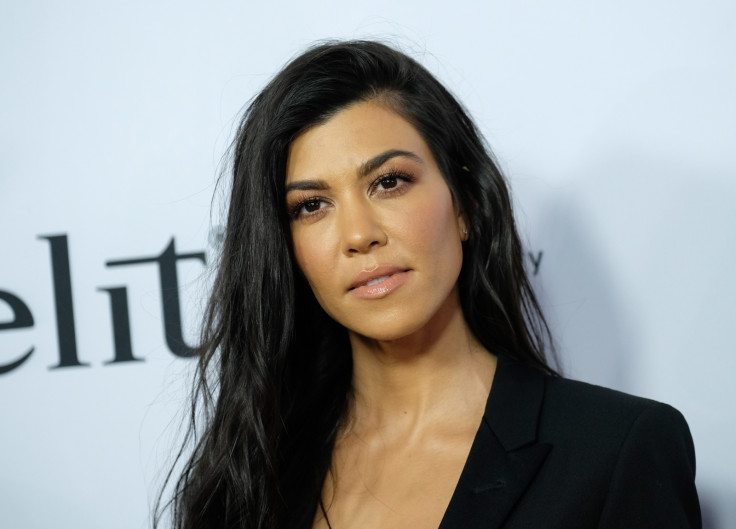 Kourtney Kardashian's latest bikini photo is giving serious fitness goals to her fans who can't get over her fitness level. On Friday, 3 November, she set Twitter on fire by sharing a mirror selfie while wearing nothing but a tiny neon orange two-piece bikini revealing her toned hourglass figure.
"Feel the burn," she captioned the sexy image, which navigates to her website where she has given useful tips to her fans on physical fitness. The mother-of-three also shared a secret that keeps her fit amid her busy schedule — she makes sure to "jump rope" as a warm-up before her workout. Fans thought she looked "very hot" in the picture and many complimented her.
"You look absolutely amazing," one of her social media followers wrote in admiration. "Jump rope is a Good way to warm up the body. I stretch. Swim a couple of laps. Stretch again. Then get intense again," added another. "Your body is so amazing beautiful. There Nothing fake about you," said a third one.
The Keeping Up With The Kardashian star is currently dating 24-year-old Younes Bendjima after parting ways with long-time partner Disick. While it seems as if she has moved on from him, Disick appears to find it difficult to adjust to the latest development.
In the latest episode of KUWTK, the DJ had a conversation with Kim Kardashian and confessed about feeling insecure.
"It just looked like it was some big soap opera going on — it was like, a fun show," Kim said referring to the 34-year-old DJ's trip to Cannes.
"But look at it [from] my perspective: She was on vacation with one man, a whole trip. That looks like a happier scenario than me, jumping around trying to find happiness and these girls are not fulfilling that. I'm just not happy with anybody," he replied referring to his hot flings with much younger celebrities including Bella Thorne, 20, and Sofia Richie, 19.
"Honestly, I think it's beyond the girls at this point. I think if you found someone that you were happy with, I think Kourtney would be happy for you. But she sees you out and really drinking and really going through it. Like, she just had concern," the social media queen answered.
"Sometimes I feel insecure. Like, if Kourtney met someone, fell in love and got married and then everyone's like, 'Eh, we have a new Scott — we don't really need to be close with him anymore. Even though I get it. It's a scary thing for me," Disick revealed before the camera.
He has previously threatened to beat up Kourtney's young boyfriend.