Toto Wolff is confident the relationship between Lewis Hamilton and Valtteri Bottas will not be strained like it was between the three-time world champion and his former teammate Nico Rosberg, who has now retired from the sport.
The Mercedes motorsport boss believes there is a mutual respect between the team's current pairing which will ensure the relationship remains cordial despite both drivers going head-to-head for race wins during the course of the season.
Hamilton and Rosberg were close friends prior to their pairing at Mercedes and the Silver Arrows team's dominance over the rest of the grid saw them go up against each other almost every weekend in the last three seasons. Gradually their relationship broke down and it reached a breaking point during the German's final season in F1 when he beat the Briton to the drivers' world championship.
Bottas claimed his maiden Formula One victory at the Russian Grand Prix on Sunday (30 April), bringing him back into Championship contention. The Finn's emergence as a race winner and title contender drew high praise from Wolff but also raised questions about how he and Hamilton will get along if they are battling for the title.
"The relationship between the two of them is very much intact," Wolff said, as quoted by ESPN. "Lewis was one of the first to congratulate Valtteri on his first race victory and that shows the respect they have towards each other."
"Nevertheless both are fierce competitors and want to win races and fight for the championship, but I don't think it will affect the team dynamic like it did with Nico. That was a completely different relationship."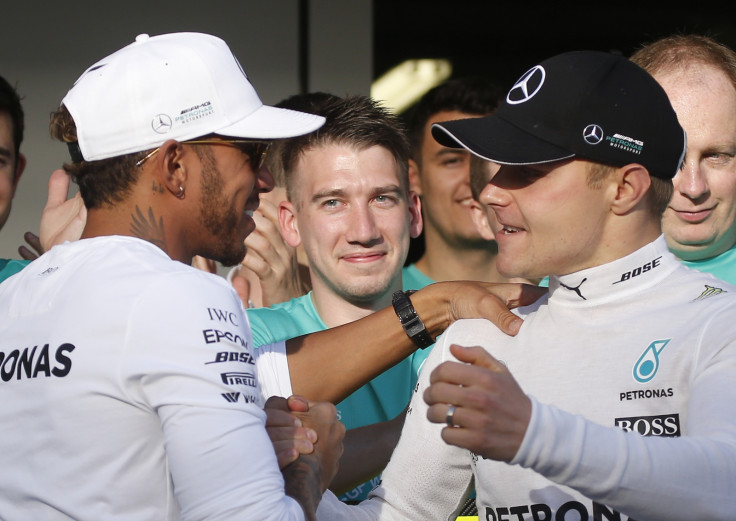 "Valtteri is an outstanding driver and a very deserved winner. To be Lewis Hamilton's teammate and take over the reigning world champion's car, I think he has done a very good job. He has been on pole once already and won the race today with a lot of pressure from Sebastian," the Mercedes chief added.