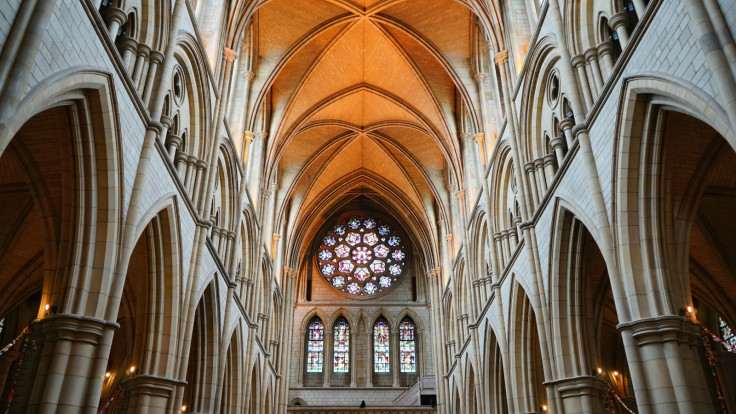 Here comes the bride... half an hour late. A vicar is offering married couples a £100 bonus if they arrive on time for their nuptials, after waiting for numerous brides to turn up.
Reverend John Corbyn, of Holy Cross Church in Bearsted in Kent, said couples arriving late left guests waiting unnecessarily, the Daily Mail reported.
Corbyn said he decided to do something after a number of recent 'late arrivals' had delayed weddings by 20 minutes or more.
"When you're talking about a bride being 20 minutes late, that's half the time of the wedding ceremony – you can [have] up to two dozen people [working at the church] waiting for that time", he said.
"How would they react if I were 20 minutes late?"
The vicar, who is also in charge of St Mary the Virgin Church in Thurnham, said that up to 25 people working at the church were 'affected' by a bride turning up late. He told the Kent Messenger that aside from himself, bell-ringers, vergers, choristers and the organist were often kept waiting. In fact, he said couples often did not even apologise for their tardiness.
The reverend said the £100 would be shared among church workers as 'overtime' if the bride failed to turn up promptly.
The vicar, who was made an Honorary Canon last year, said: "I wanted to show that I was taking my staff seriously because they aren't doing it for the money.
"Hopefully it has had the desired affect but it was really more about showing that I was taking my staff seriously and as an expression of my concern."