Prince Harry's fiancee Meghan Markle joined the Royal Family for the Christmas Day service at Sandringham estate.
The newly engaged couple, along with the Duke and Duchess of Cambridge, attended a carol service at St Mary Magdalene Church at the Queen's Norfolk estate. Several other members of the royal family also attended, including Princes Philip and Charles, and the Duchess of Cornwall.
The Queen also returned after a heavy cold forced her to miss last year's service, the BBC noted.
Following the service, Markle joined the royal family in greeting the crowds. The American actress' presence marked a break from traditional protocol, which stipulates that only partners married into the family are invited to the Christmas service.
Markle arrived at the service dressed in a classy £986 camel coloured coat from Sentaler and a dark brown beret. She completed the look with a pair of Stuart Weitzman over the knee boots, a small £1,550 leather handbag by Chloe and the pair of sparkling £5,250 Birks snowflake earrings she wore to the Queen's Christmas lunch at Buckingham Palace last week.
Prince Harry's fiancee was seen giving her first public curtsey to the Queen after the service.
Meanwhile, the Duchess of Cambridge wowed in a £2,665 tartan Miu Miu coat, with double breasted gold buttons and a black velvet collar. The Mirror reported that the Duchess finished off her outfit with a warm hat, her custom Kiki McDonough Eden earrings, dark tights, black gloves and heels.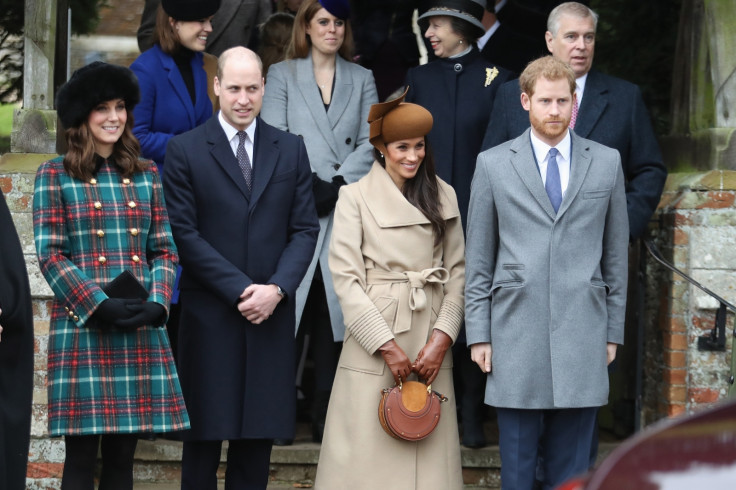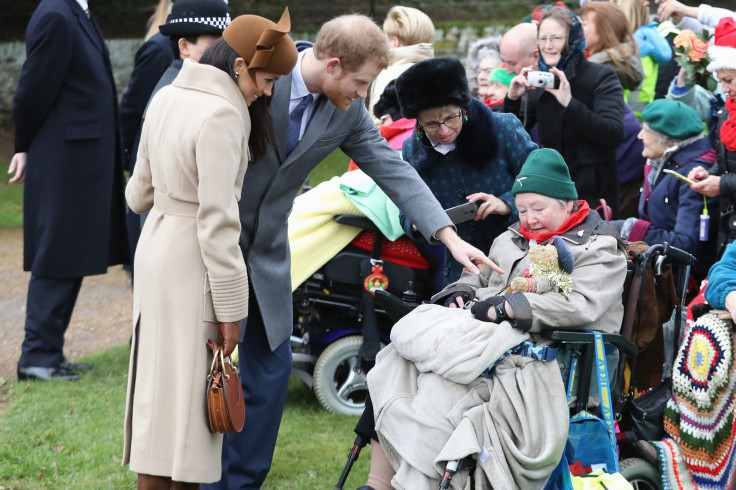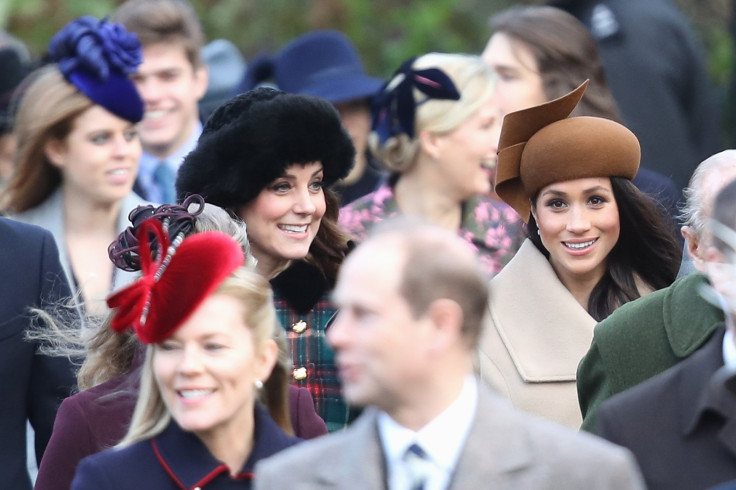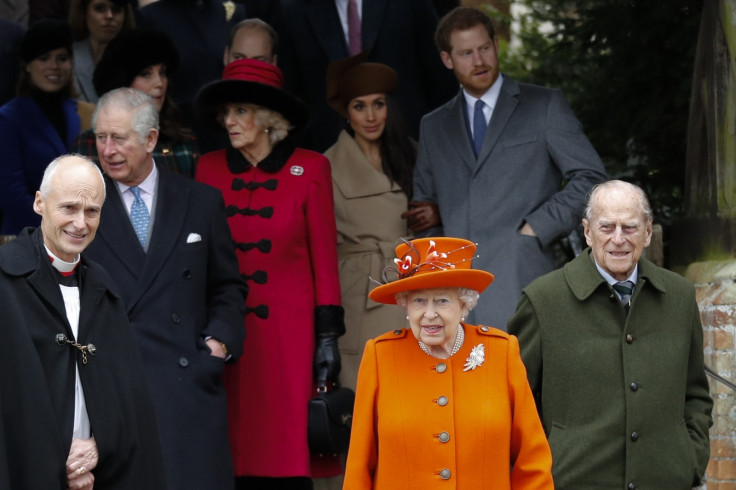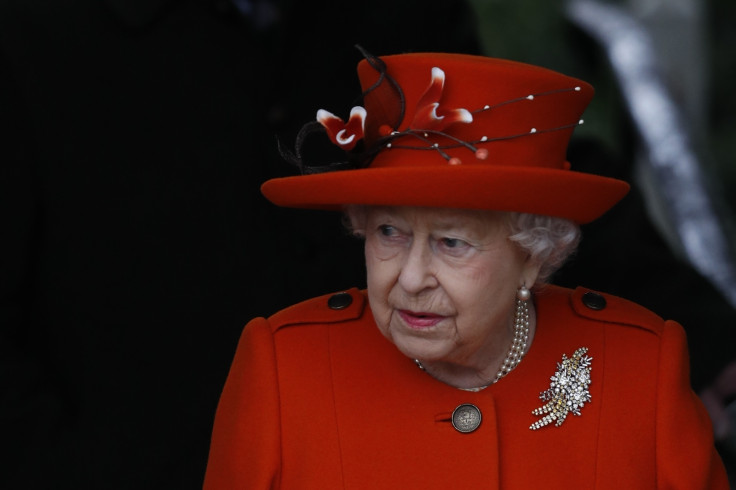 According to the BBC, if royal traditions from past years were followed, the family exchanged presents on Christmas Eve and woke up to a stocking of small gifts and fruit at the end of their beds. The family will return home for a traditional turkey lunch, before watching the Queen's speech together.
The Queen is set to pay tribute to London and Manchester for the ways the cities dealt with terror attacks this year. She is also expected to praise the Duke of Edinburgh for his support as the couple celebrates their 70th wedding anniversary.