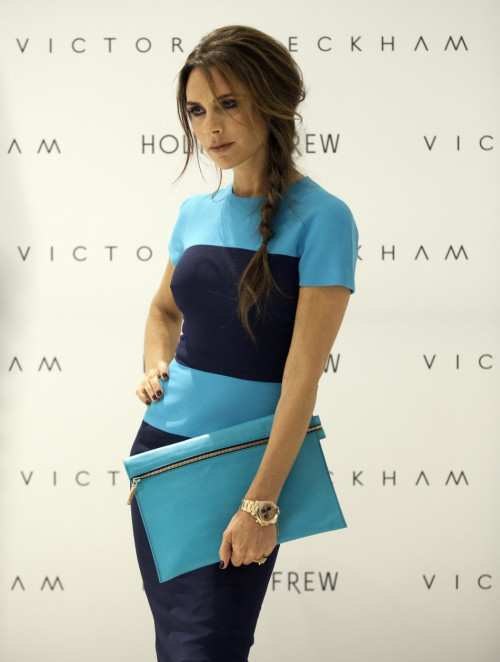 Victoria Beckham is preparing to open her first standalone store in London's swanky Dover Street.
The singer-turned-fashion designer confirmed that the shop, covering 7,000 square foot, will open this autumn opposite Dover Street Market. The location is presently occupied by sporting store Orvis.
"I think the time is now because I know my customers," Beckham told Vogue. "It will be the first time that people will really be able to see the brand through my eyes."
Beckham has enlisted renowned architect Farshid Moussavi - whose projects include the 2012 London Olympic Park – to help design the interiors.
The former Spice Girl hoped to "drill a massive hole through the middle" to link the building's three floors.
"[Moussavi] is a woman who loves fashion as well," Beckham told WWD. "She has quite a conceptual eye, which I like. We want to make something different without making it overly complicated. I just want it to feel real for me."
The upmarket space will house all the collections under her brand, including Victoria Beckham, Victoria Victoria Beckham, denim, optical and accessories.
It is expected to be a busy year for Beckham who is set to open an office in New York's Chelsea in February.
"Following a period of expansion for the brand in the market over the past two years, the launch of pre-collections across all categories signalled a need for a permanent office in the US to support the business," Victoria Beckham CEO Zach Duane said.
The brand is strongest in Britain followed by the United States.