Russian President Vladimir Putin and Prime Minister Dmitry Medvedev appeared to wearing army uniform hats as they stood in front of members of the military during a wreath-laying ceremony at the Tomb of the Unknown Soldier outside the Kremlin in Moscow, as commemorated the 69th anniversary of thr Soviet victory over Nazi Germany in World War II.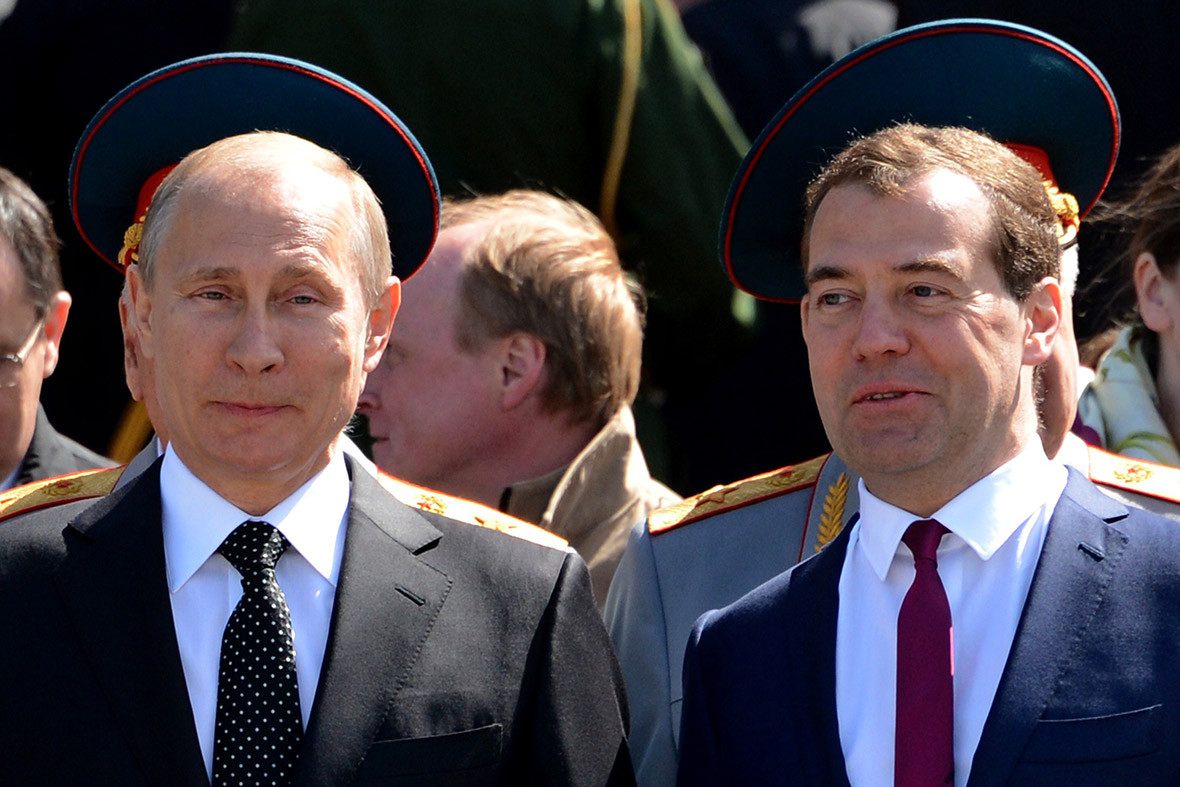 Putin laid flowers at a polished stone block bearing the inscription 'Kiev', one of a series of memorials honouring cities of the former Soviet Union and the sites of major World War II battles.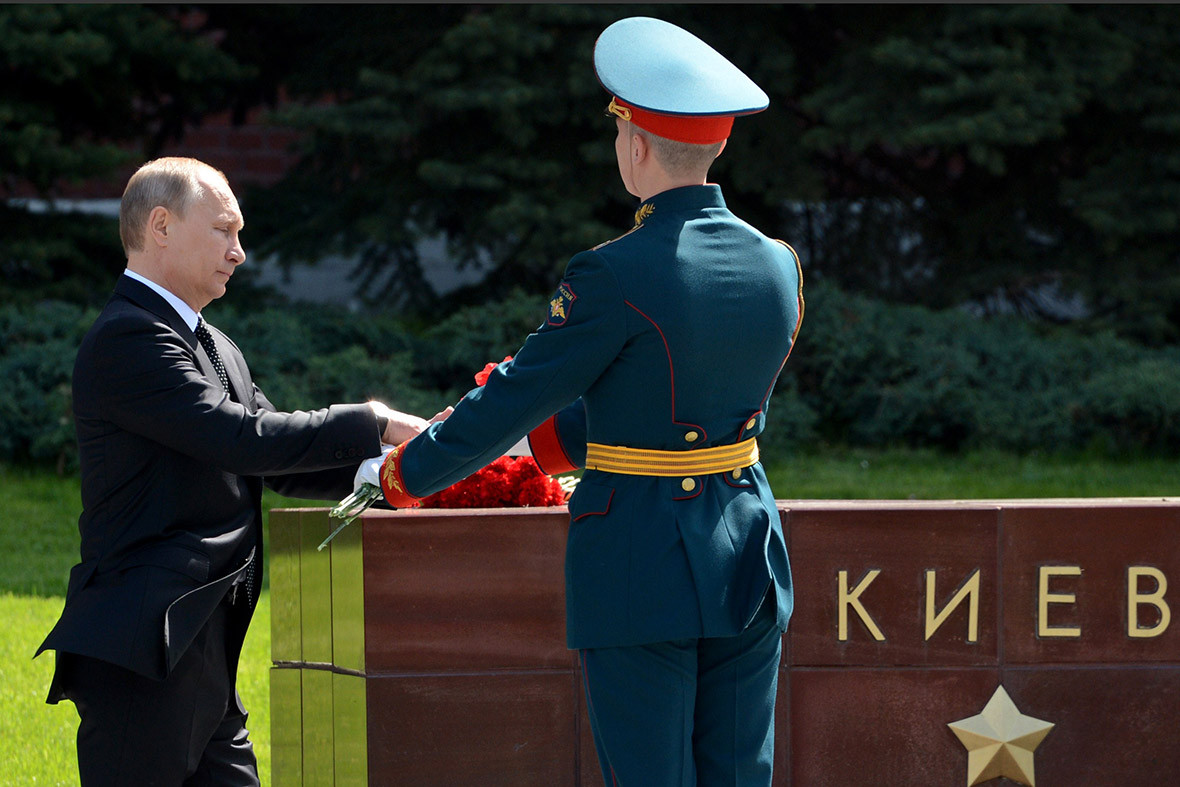 Putin also laid flowers at a stone block, reading 'Odessa'. Clashes and a resulting inferno in the southern Ukrainian port city of Odessa last week claimed another 42 lives, most of them pro-Russian activists, pushing the death toll over the past week to nearly 90
Russia is gearing up for huge parades celebrating its victory over Nazi Germany in World War II tomorrow, but festivities in neighbouring Ukraine will be muted amid fears of provocations.
The pro-Russia insurgency in eastern Ukraine has decided to go ahead with Sunday's referendum on autonomy despite a call from Putin to delay it. Many fear that the referendum could be a flashpoint for further violence between Ukrainian troops and the pro-Russia militants who have seized government buildings in the east.
The decision to hold the vote as planned was unanimous, said Denis Pushilin, co-chairman of the so-called Donetsk People's Republic.