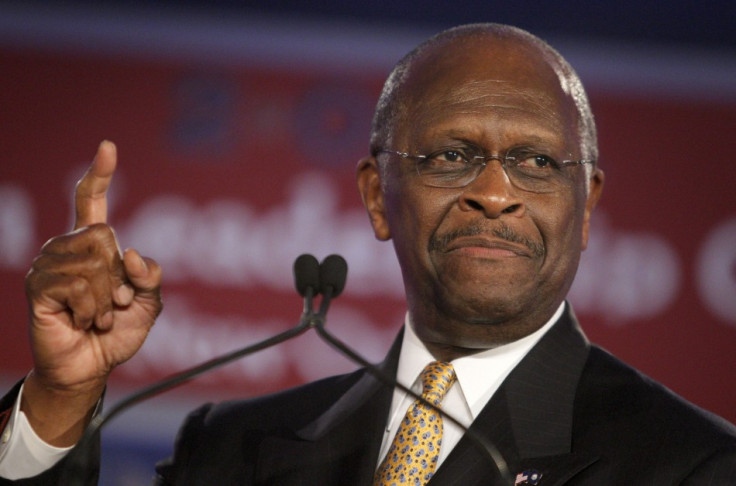 Herman Cain used his first TV appearance as the Republican presidential race's apparent front-runner to reaffirm that he opposes abortion "under any circumstance."
The candidate, who toppled Mitt Romney as the GOP favorite in a number of polls over the weekend, has previously promised to work to overturn the 1973 Roe v. Wade decision that legalized abortion.
Appearing on NBC's 'Meet the Press' Sunday, Cain told David Gregory that he is a firm believer in "life from conception."
"I do not agree with abortion under any circumstances," he said.
"Exceptions for rape and incest?" Gregory asked.
"Not for rape and incest," Cain replied. "Because if you look at rape and incest, the percentage of those instances is so minuscule that there are other options."
Cain implied that an abortion might be permissible in an emergency, for example when it would save the life of the mother.
"If it's the life of the mother, that family is going to have to make that decision," he added.
Watch the video from MSNBC's Meet the Press, broadcast Sunday.