Video shows Donald Trump at New Year's celebration with felon Joe Cinque
Over the years self-described friend of mobster John Gotti has given 19 awards to president-elect's properties.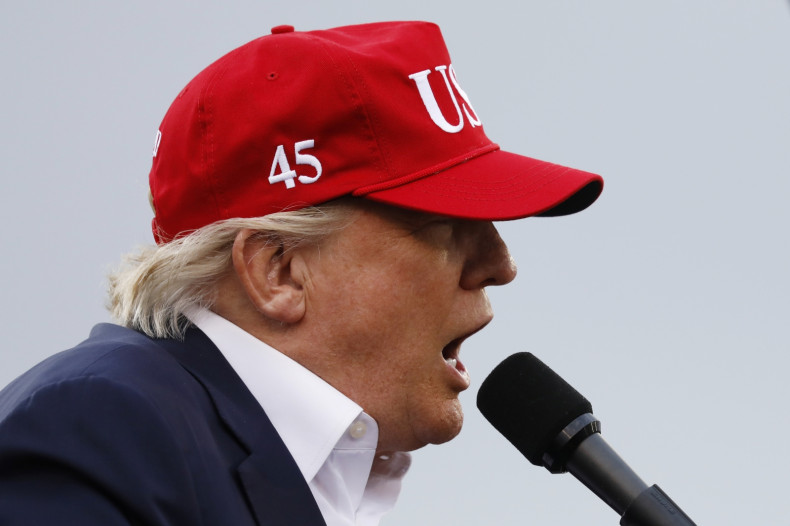 A video from inside President-elect Donald Trump's New Year's celebration at his Mar-a-Lago estate in Florida shows him partying with a convicted felon who once described himself as a friend of mobster John Gotti.
"Your taxes are coming down. Regulations are coming off," Trump said as he stood beside Joseph 'Joey No Socks' Cinque in the leaked video released by one of the New Year's party-goers. Tickets for the event at Trump's members-only resort cost $500.
In 1989 Cinque was convicted of possessing stolen artwork and was sentenced in 1990 with a "conditional discharge," according to records obtained by CNN from a New York Supreme Court clerk. Cinque did not violate the court's ruling since sentencing on this kind of order depends on whether the accused reoffends within a set time limit.
In a 1995 New York magazine profile, assistant district attorney Anne Heyman said that Cinque was "dealing drugs out of his apartment and fencing stolen art work."
The same profile noted Cinque's friendship with John Gotti Jr., the boss of the New York City Gambino crime family. Cinque was "shot three times and left for dead" in a 1980 shooting that officials quoted in the article described as an attempted "hit".
Trump and Cinque have had close ties, despite Trump's claim to the Associated Press this year not to know Cinque well. Trump has received a number of awards from on organisation Cinque heads. "If a guy's going to give you an award, you take it," Trump told the Associated Press. "You don't tend to look up his whole life story."
Cinque is CEO of the American Academy of Hospitality Services. The group has given about 19 awards to Trump's golf courses and other properties. Some of the awards are signed by Trump himself, and the President-elect was once named its Ambassador Extraordinaire. His children have served as honorary trustees on its board.
"Let's assume Donald Trump doesn't know who this guy is," said author David Cay Johnston, who wrote "The Making of Donald Trump," in an interview with CNN. "Wow! Donald Trump is so unaware and doesn't have people around him to warn him that 'you are standing next to a convicted felon who credibly claimed to have a relationship with John Gotti? That's astonishing."