The lead singer and frontman of British indie band The View, Kyle Falconer, was detained in France after reportedly becoming 'violent and disruptive' on-board a Jet2 Flight from Barcelona to Glasgow, according to reports on Saturday 18 June.
Falconer, 29 – whose band came to prominence with hit single Same Jeans – is alleged to have become verbally abusive to on-board staff when he was moved to a separate seat away from his girlfriend.
The flight was forced to make an unscheduled stop in Nantes, France, following Falconer's outburst, where he was forced off the flight and restrained by French police. Falconer reportedly swore and shouted at cabin crew and fellow passengers on board, reports The Daily Record.
The unscheduled diversion resulted in a two hour delay for passengers. One man on board, Richard Davidson, from Inverness, Scotland, reportedly witnessed the events unfold, claiming that Falconer had been lying on the floor of the departures lounge at Reus airport, Barcelona, before boarding the flight .
"Kyle's fiancee was in one row and his allocated seat was in a different row. He basically parked his backside next to her in complete disregard for whoever had booked the seat. The person came on the flight and asked him to move" said Davidson.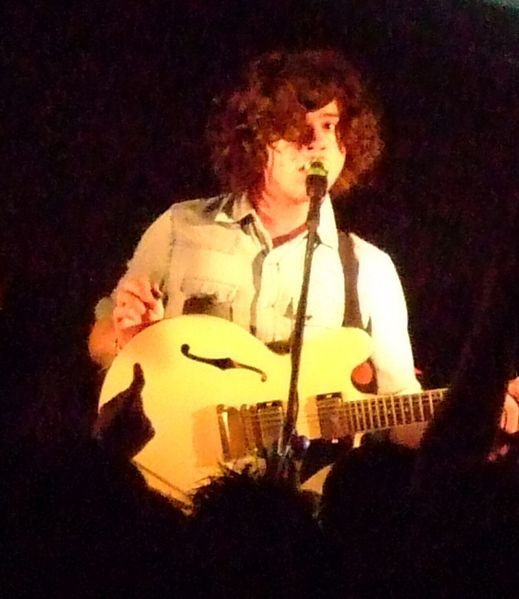 "Falconer sat in front of her in his proper seat but started mouthing off, shouting and swearing, 'f***ing this' and 'f*****g that'. "He was asked to calm down several times but he ignored that. He did eventually calm down but I think at that point the pilot had made up his mind," he continued.
"When we landed at Nantes, cops stormed the plane. There was no messing about. They were straight out with handcuffs and restraining him. He was not impressed at all," Davidson concluded.
A Jet2 spokesman said: "Our captain made the decision to divert the Reus to Glasgow flight LS122 to Nantes today after a male passenger became increasingly violent and disruptive on board. Our crew had no option but to take action for the continued safety of our customers and crew. He has now been offloaded in Nantes and handed over to the local authorities."
Falconer and Cooking Vinyl – the band's current label – have not yet responded to requests for comment.