Inside Taylor Swift's $40k-a-month New York townhouse – will new beau Tom Hiddleston be visiting?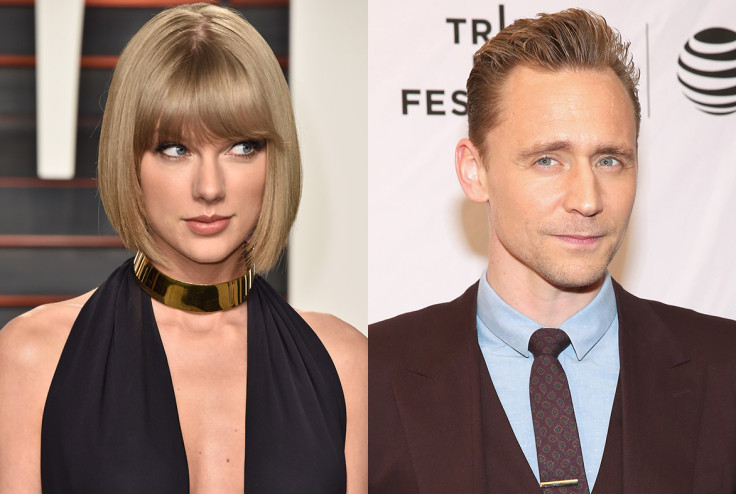 Now the world knows about their secret romance, there's a good chance Taylor Swift and Tom Hiddleston are in desperate need for some privacy. While moving in together is off the cards, it looks like they may already have a love nest. The 26-year-old singer has moved into a $40,000-a-month townhouse in West Village, New York.
The stunning five-bedroom property is spread across four floors along with a basement, a two-story patio, indoor swimming pool and access to a private garage. It also boasts an opulent, formal dining room with floor-to-ceiling windows, a cosy master-bedroom suite with private roof-terrace and a double-height reception room.
The wood floors give the property a cosy feel and chandelier's add a touch of glam. But it doesn't come cheap. The magnificent townhouse will set her back a hefty $40,000 per month – costing a cool $480,000 (almost half-a-million dollars) a year.
The We Are Never Getting Back Together songstress has reportedly set up home in the property for the next 12 months while her Tribeca penthouse – purchased in March 2015 from Lord of the Rings director, Peter Jackson – undergoes a revamp.
Meanwhile, Swift has jetted off to an unknown location with Hiddleston, 35, in a bid to escape the public glare. Rumours are rife that she may have been cheating on her former boyfriend of 15 months Calvin Harris with The Night Manager star.
The Scottish DJ initially denied there was a third party involved in their break-up, insisting that their parting was amicable, however following the publication of the incriminating images a source has now told E! News that the star feels 'betrayed'.
One of the five bedrooms: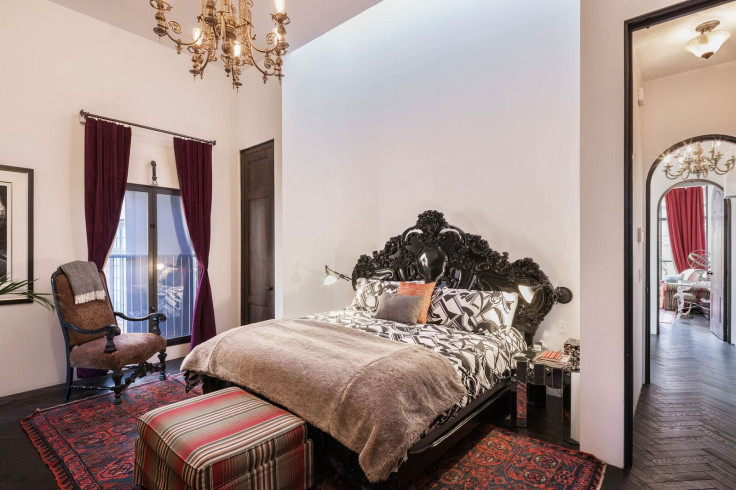 Indoor swimming pool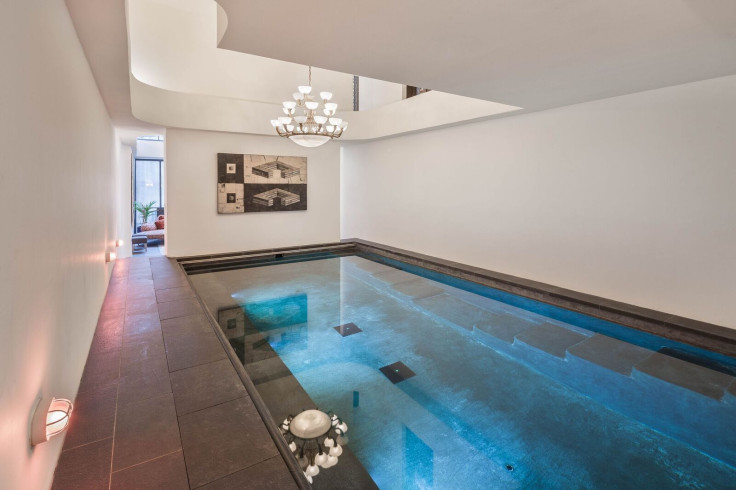 Reception room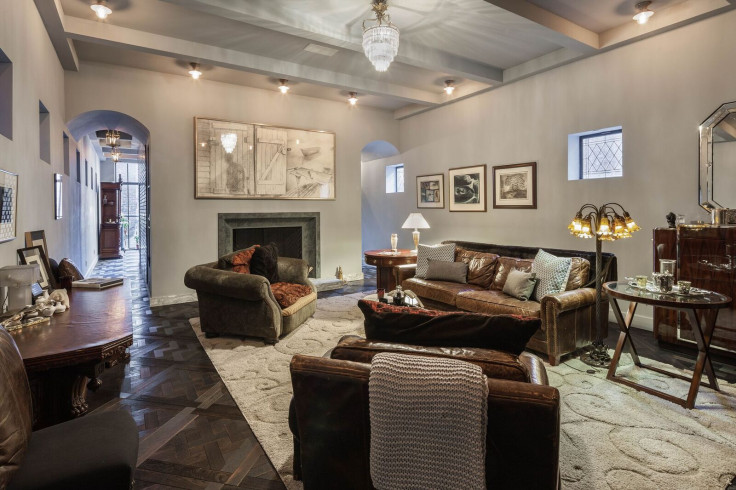 © Copyright IBTimes 2023. All rights reserved.