Despite filming only starting in April, fantasy movie The Dark Tower has kept attracting actors to its ever-growing roster; the latest being Vikings star Katheryn Winnick. The 38-year-old will be joining current cast, Idris Elba and Matthew McConaughey for the big screen adaptation based on the Stephen King novel series of the same title.
While Winnick's role is currently unknown, Elba is set to feature in the film's lead role, playing Roland Deschain, a gunslinger who sets out on a quest to find a mythical tower with the hope that its discovery and powers will save his dying world. Oscar-winner McConaughey is lined up to play villainous character Walter Padick, aka The Man In Black, who will undoubtedly come up against nemesis Deschain in several clashes.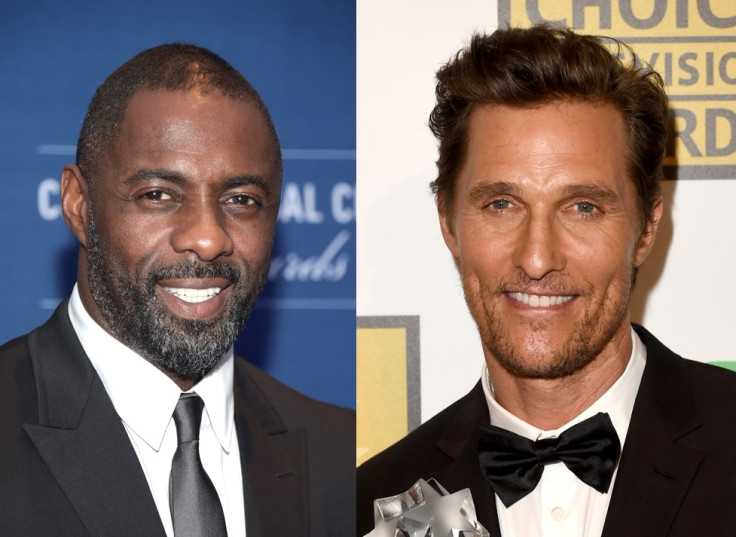 Mad Max: Fury Road actress Abbey Lee was cast back in February as Regulator Tirana, a character who serves the Crimson King, an emissary of Padick's and the main antagonist of the series while Watchmen's Jackie Earle Haley is set to play Richard Sayre, a highly-ranked humanoid creature who is in the employment of the big bad ruler. Tom Taylor (Doctor Foster) and Fran Kranz (The Cabin In The Woods) will feature as characters from the novel Jake Chambers and Pimli Prentiss respectively.
A Beautiful Mind's Akiva Goldsman and The Amazing Spider-Man 2's Jeff Pinkner previously wrote the adapted script but now director Nikolaj Arcel (The Girl With The Dragon Tattoo) is supposedly working with fellow Danish film-maker Anders Thomas Jensen to put his spin on it.
Soundtrack composer Junkie XL, who has created music for films such as Kill Your Friends, Black Mass and Batman v Superman: Dawn Of Justice will be scoring the picture while Goldsman, Imagine Entertainment's Brian Grazer, Ron Howard and Erica Huggins are producing, with Pinkner executive producing. The film is scheduled for both UK and US cinematic release on 17 February 2017.
For more entertainment news follow A-List on Twitter @Alistinsider