Big names including Sir Ben Kingsley, James McAvoy and Star Wars: The Force Awakens actor John Boyega are lined up to voice characters in the new miniseries Watership Down. X-Men: Apocalypse star Nicholas Hoult has also come aboard the project that will debut on the BBC in the UK and then be available to watch worldwide on streaming service Netflix later.
With a script written by My Mad Fat Diary scribe Tom Bidwell and directed by Noam Murro (300: Rise Of An Empire), the animated show will reportedly follow the same story as the 1972 Richard Adams' novel of the same name. It tells the often harrowing tale of an anthropomorphic herd of rabbits, which are forced out of their warren in rural southern England when it is destroyed by humans. The group then embark on a treacherous journey to find themselves a new home, facing perils and temptations along the way.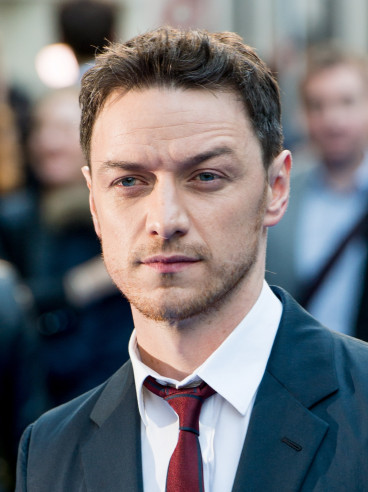 According to Variety, McAvoy will be voicing Hazel, Hoult is set to play Fiver, Boyega will bring Bigwig to life and Kingsley, who was last heard on the big screen as black panther Bagheera in Disney's recently released The Jungle Book, will be playing savage villain General Woundwort. Also confirmed for the show are The Voices' actress Gemma Arterton, who is set to play Clover and The Night Manager's Olivia Colman, who will lend her voice to Strawberry.
Executive producer Rory Aitken spoke to The Telegraph about the aim to "restore the reputation" of the story with the show.
"It's grown this reputation for being scarring and horrific and brutal, and actually that's not what the essence of the story is," he explained. "While we won't shy away from the darkness in the book, visually it won't be as scarring.
"The idea is to bring it to a wider family audience. While Watership Down is never going to be for young children, it will be for the whole family to watch together."
The series will mark the third time Adams' classic adventure book has been adapted, having been the subject of both the 1978 revered animated film voiced by Richard Briers, Roy Kinnear and John Hurt and the slightly lighter children's series which ran from 1999 to 2001 and featured voice talents from the likes of Jane Horrocks, Stephen Fry and Dawn French.
No official word yet as to when the series will air but filming is supposedly aiming to be finished next year.
For more entertainment news follow A-List on Twitter @Alistinsider