The villa of Ben Hur's arch enemy Marcus Valerius Messalla Corvinus has been identified through ancient wine vats.
Archaeologists have long suspected the villa on the Tuscan island of Elba was the residence of General Messalla, but evidence has remained elusive.
However, researchers have now found five dolia – earthenware vases that could hold up to 1,500 litres of wine – with markings that suggest they belonged to the Roman general.
Ben Hur was a fictional character created by Lew Wallace in his 1880 novel and portrayed by Charlton Heston in the 1959 movie. However, his nemesis Messalla was a real-world figure.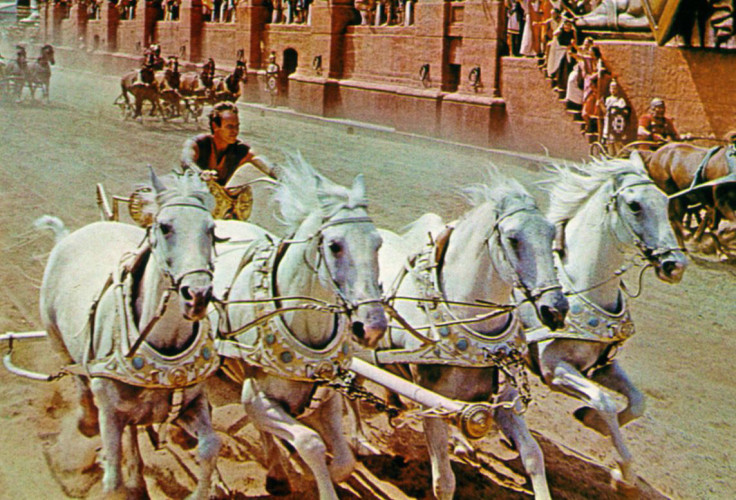 Messalla was part of one of the oldest and most important families in Rome. His villa, once a magnificent estate, was known as Villa Le Grotte and overlooked the sea of Portoferraio's bay.
The poet Ovid wrote of his activities and once visited his son on Elba, but did not provide any detail about where he stayed – there were three huge residences on the island and it could have been any of them.
Villa Le Grotte was destroyed at the end of the first century, with a fire destroying most of the villa, but preserving materials made from clay – including the dolia.
According to Discovery News, archaeologists including Franco Cambi, professor of methodology of archaeological research at the University of Siena, were excavating an area just below the villa: "We were looking for ancient furnaces used in the production of iron, but we ended up with a surprising finding," Cambi told Discovery News.
He said the site was "clearly" a farm used to serve the Roman villa above. The wine vases were stamped with the Latin inscription Hermia Va(leri) (M)arci s(ervus) fecit, which means Made by Hermias, slave of Marcus Valerius.
Another stamp features the word HE standing for Hermia and a carved dolphin, referring to a story about a boy from Turkey named Hermias who rode a dolphin and died in a storm.
Speaking about the significance of the find Lorella Alderighi, of the Archaeological Superintendency of Tuscany, told Discovery News: "Villa Le Grotte is Elba's most important archaeological site, and this finding adds to its importance."