Action movie icon Vin Diesel has honoured his late Fast & Furious co-star Paul Walker by naming his baby daughter after the late actor - Pauline.
The 47-year-old and his girlfriend Paloma Jimenez welcomed their third child last week. The Furious 7 star has now announced the name of their baby daughter, which pays tribute to his close friend Walker, who died in November 2014.
During his appearance on the Today show in the US on Monday (23 March), Diesel said: "I named her Pauline. It felt like, you know, a way to keep his memory a part of my family and a part of my world."

In the interview, Diesel described Pauline's birth and revealed that he could feel Walker's presence. "He was in the room. There's no other person that I was thinking about as I was cutting this umbilical cord. I just ... knew he was there," Diesel explained.
Diesel, who has played Dominic Toretto since the Furious franchise began in 2001, announced the birth of Pauline on 16 March on Facebook with a post that read: "What A Wonderful World: I hear babies crying, I watch them grow. They'll learn much more, Than I'll ever know. And I think to myself, What a wonderful world."
The sweet message was accompanied by a photo of Diesel cuddling his newborn daughter. The action star and Jimenez were already parents to two children, daughter Hania Riley Sinclair, six, and son Vincent Sinclair, four.
Walker's sudden death is still felt among the Fast & Furious cast and Diesel became overwhelmed with emotion when talking about the late actor during a Los Angeles screening for the seventh instalment this month.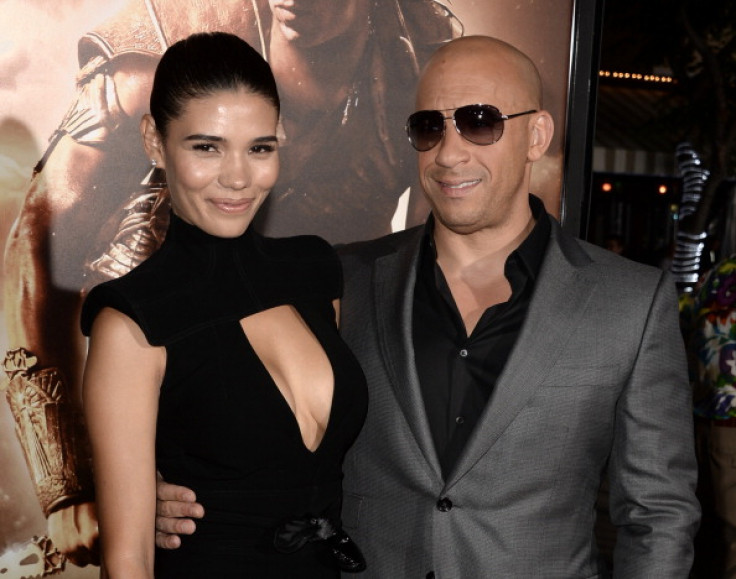 In a video obtained by TMZ, Diesel tells the audience: "This was a labour of love. This was, in some ways, the hardest movie I ever had to do because the relationships you see on film are so real. When the tragedy happened, I lost my best friend. I lost my brother." The actor is then unable to talk before cheered on by the supportive audience.
Walker died on 30 November, 2014, when the Ferrari Carrera his friend Roger Rodas was driving crashed into a tree in Los Angeles. Furious 7 was his last movie.