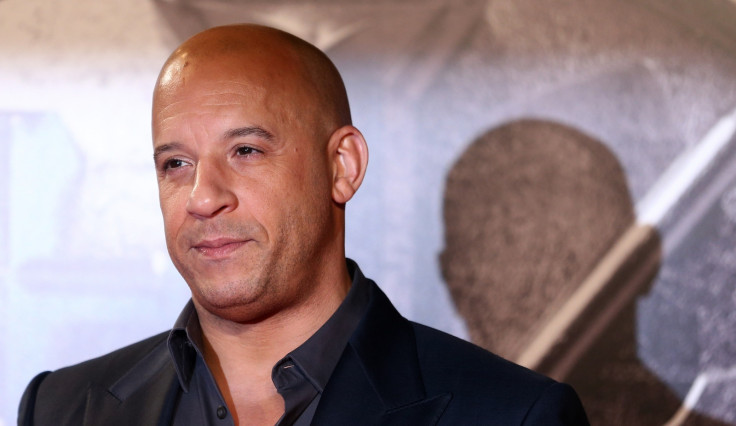 Vin Diesel turns 49-years-old on Monday (18 July) and to help him celebrate, IBTimes UK have decided to have a nostalgic look back at his career in movies. Just in case you wanted to watch one of his films to honour the day, of course.
With a filmography that's largely based on blockbuster sequels, it's not hard to pinpoint Diesel's best bits, from his portrayal of ballsy but loyal street racer Dominic Toretto in the Fast And Furious series, the antihero Riddick from films such as The Chronicles Of Riddick and Pitch Black and now, the inexplicable endearing 'Flora colossus' aka tree-man, Groot, in Marvel's Guardians Of The Galaxy. Here, we explain why you should check them out. First up...
The Fast And The Furious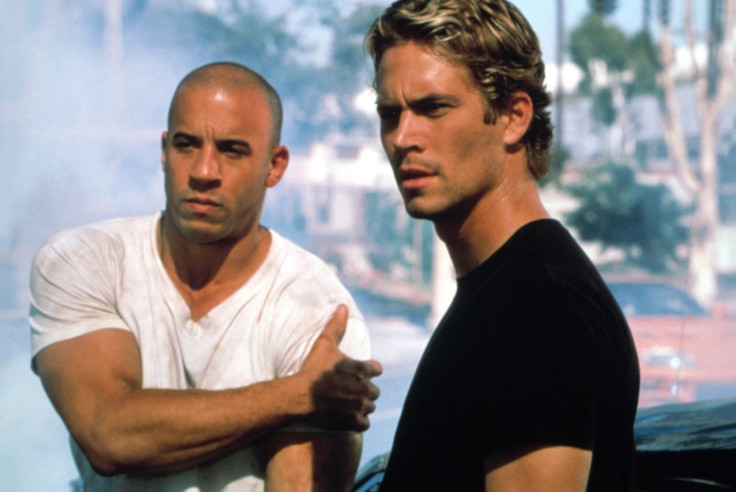 If you're intending to indulge yourself in Diesel for his birthday, then any of the movies in The Fast And Furious franchise could do the trick, apart from the second − he didn't actually show up in that one. Always best to start at the beginning, however, and the first instalment is a pretty decent one.
The movie follows undercover LAPD officer Brian O'Conner (Paul Walker) as he attempts to stop Dominic Toretto (Diesel) and his group of semi-truck hijackers from stealing expensive electronic equipment. The crew have been carrying out such quests for weeks and caught the Los Angeles police attention, leading to the mission. But O'Conner's loyalties are tested when he becomes captivated by the racing world Toretto lives in (and Toretto's sister) and is asked to join his ranks in order to help them beat a rival racing crew.
xXx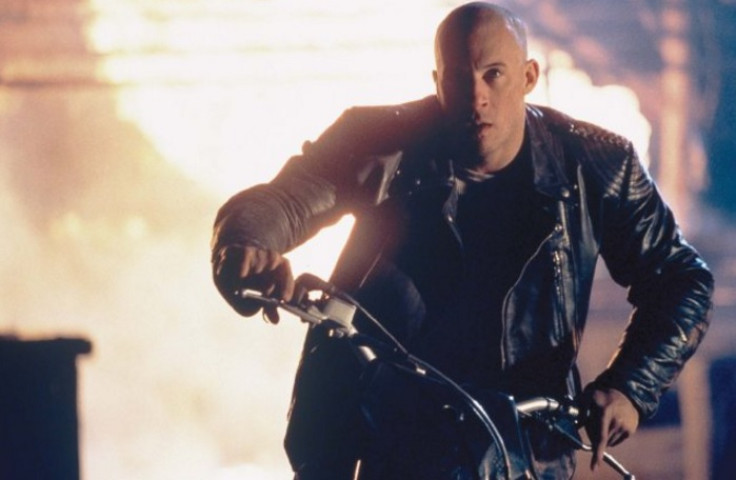 In 2002's action adventure xXx, Diesel played Xander Cage, an extreme sports athlete, who regards himself as untouchable by the law. In the movie, however, he gets recruited by the US government to take part in a special mission that, if he joins, will see him avoiding going to prison.
His task though? To infiltrate a dangerous Russian crime ring in order to gather intelligence on them and put a stop to their plans of destroying the world. Starting with Prague...
Guardians Of The Galaxy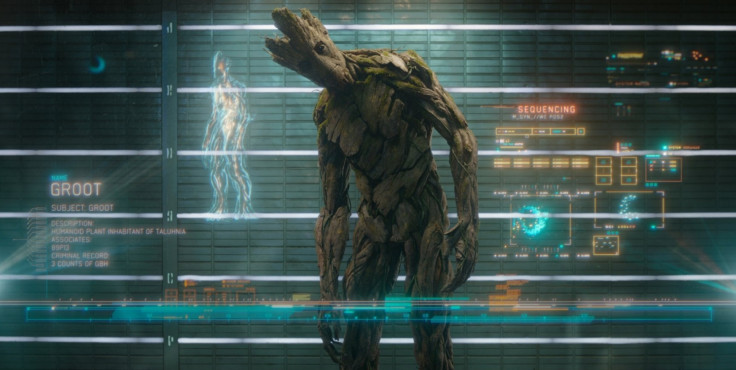 Having been randomly abducted by galactic thieves and outlaws when he was just a boy and forced to live a new life in space, now grown-man Peter Quill (Chris Pratt) spends his days stealing and doing odd jobs for people who want stuff done that isn't quite, let's say, legal, within the galaxy.
After taking a job for a niche collector, Quill goes after an orb he knows absolutely nothing about when he unwittingly runs into a few others who are also desperate to claim the object themselves. Cue Diesel's character Groot alongside his trusty raccoon companion Rocket, Zoe Saldana's Gamora and Dave Bautista's Drax.
Reluctantly, Quill soon realises he'll have to shrug off his lone wolf demeanour and work with his rival criminals in order to save the power of the orb from falling into the (even more wrong than his) hands.
Saving Private Ryan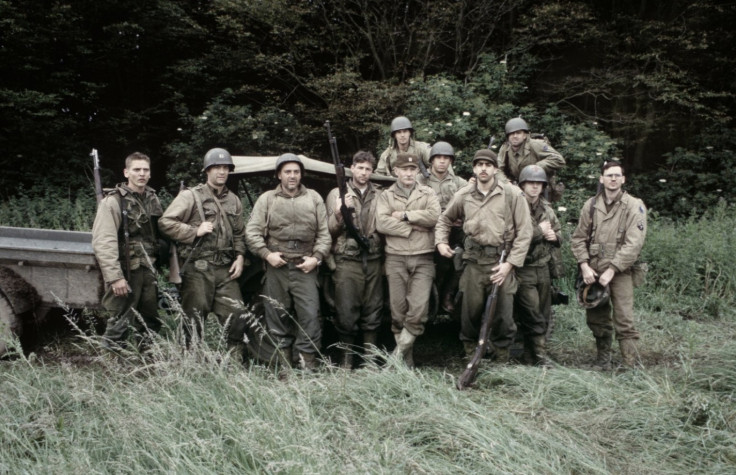 While he may not be a lead character, Steven Spielberg's Saving Private Ryan was one of Diesel's first feature-length movies and starring alongside Hollywood great Tom Hanks so early on in your career is something not to be scoffed at. As well as the two actors mentioned, the movie also features Giovanni Ribisi, Ted Danson and Matt Damon, while telling the story of Captain John Miller, who along with his troops, ventures behind enemy lines to rescue a missing private.
Surrounded by the brutal realities of war, each man embarks upon a personal journey and discovers their own strength to triumph over an uncertain future with honour, decency and courage, all the while searching for Ryan. Epic and emotional stuff.
Pitch Black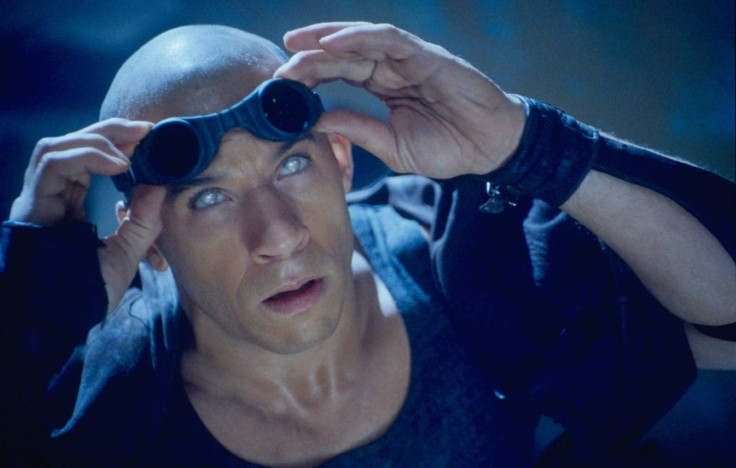 Pitch Black may not be the first film in which Diesel played Richard Riddick – a stealthy predator whose vast knowledge of how to kill almost any humanoid, in a variety of ways, makes him a survivalist and very hard to contain. But it's safe to say, we enjoy it the most out of the short series.
It establishes Diesel's Riddick as a self-admitted dangerous convict and murderer, who sometimes uncharacteristically performs moral or even atypically heroic actions, usually against his own better judgement and instincts. Riddick is a Furyan, a member of a warrior race obliterated by a military campaign that left Furya desolate, and he is one of the last of his kind.
Pitch Black specifically focuses on a time when Riddick is aboard a ship that crashes on an unexplored planet. However, the survivors of the crash soon discover that this planet that is normally always day will soon to be in a state of eclipse that will bring out deadly nocturnal creatures. Yikes!
For more entertainment news follow A-List on Twitter @Alistinsider