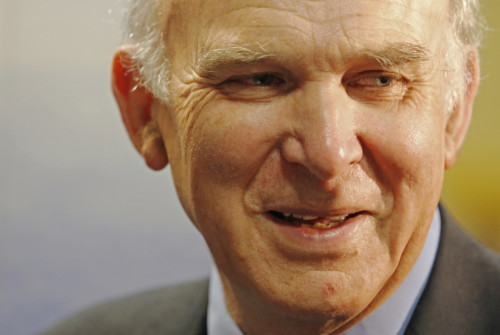 Business secretary Vince Cable has warned that Britain's essential services are vulnerable to cyber attacks.
Speaking at a summit of regulators and intelligence chiefs, Cable noted that businesses have to do more to protect IT systems from cyber attacks and the chaos that accompanies them.
The business secretary hosted the summit of regulators for the financial, water, energy, communications and transport sectors, together with ministers and top officials from the security and intelligence agencies.
The participants discussed working in partnership to address cyber threats to the country's essential services.
"Cyber attacks are a serious and growing threat to British businesses, but it is particularly important that those industries providing essential services such as power, telecommunications and banking are adequately protected to avoid disruption to our everyday lives," he said.
He said there were issues such as power failures, travel delays and late payments as criminals and terrorists target to exploit IT systems. Banks, gas distribution, rail signalling and mobile networks are particularly vulnerable to such attacks, according to him.
Strong protection from cyber attacks could be possible only through a partnership between government, the regulators and industry, Cable added.
"Today's event marks the next step in highlighting the important role of the regulators in overseeing the adoption of robust cyber security measures by the companies that supply these crucial services," he said.
"It is essential for financial stability that the UK financial system and its infrastructure continues to work towards improving its ability to withstand cyber-attacks," deputy governor Andrew Bailey, who is chief executive of the Prudential Regulation Authority (PRA), said.
The Bank of England earlier published a report based on an exercise it carried out last year to test how the different banks and agencies would work together to tackle the impact of a cyber-attack.
More than 200 representatives from the major banks, financial regulators, the Treasury and infrastructure providers participated in the four-hour, "desk-based" exercise.
In the report, the central bank suggested a single body to coordinate communications across the industry. It also urged banks to report cyber attacks to regulators and police.