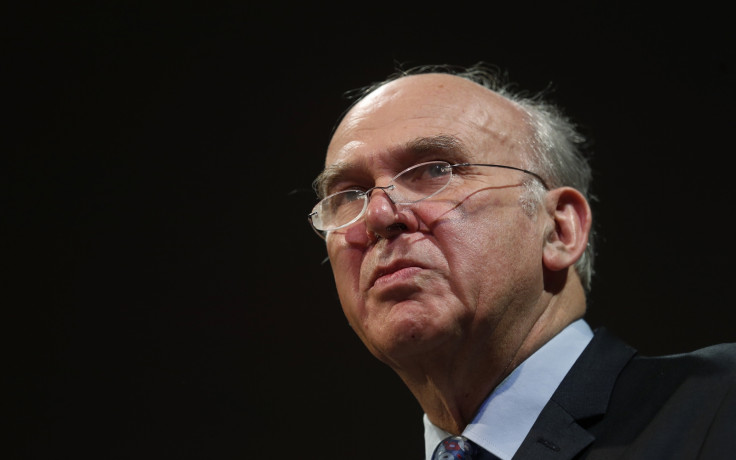 Vince Cable's legacy lives on after the former business secretary was dramatically voted out of office at the general election.
A ban on exclusivity clauses in zero-hours contracts has come into force after the senior Liberal Democrat and his coalition government partners pushed for the reform.
The measure means that staff on one of the flexible employment agreements can work for more than one firm without being sacked or disciplined.
The provision, part of the Small Business, Enterprise and Employment Act, has been welcomed by parts of the business community.
"Banning exclusivity clauses in zero-hours contracts is a proportionate response to tackling examples of poor practice," said Neil Carberry, the director of employment and skills at the Confederation of British Industry (CBI).
"But any further regulation must not damage our flexible labour market, which is an important success story of our economy, benefiting employers and employees alike."
The Office for National Statistics (ONS) estimated that companies in the UK used 1.8 million zero-hours contracts in August 2014.
But the research body stressed that the figure could not be compared like-for-like to previous data because of seasonal variants.
The employment agreements became a hot political topic over the last parliament as Ed Miliband campaigned on a "cost of living crisis" ticket against David Cameron.
The Labour leader claimed there was an "epidemic" of zero-hours contracts and argued that the agreements "undermine family life".
"We have an epidemic of zero-hours contracts in our country - there's been a 20% increase in the last year alone - undermining hard work, undermining living standards, undermining family life.
"Because if you don't know from one day to the next how many hours you're going to be doing, how can you have any security for you and your family?"
Miliband promised that a Labour government would introduce a law to make sure all workers receive a regular contract after 12 weeks on the job.
But a 2013 survey from the Chartered Institute of Personnel and Development (CIPD) found that more zero-hours contract workers said they were satisfied with their work-life balance than those signed up to regular agreements (65% vs 58%).