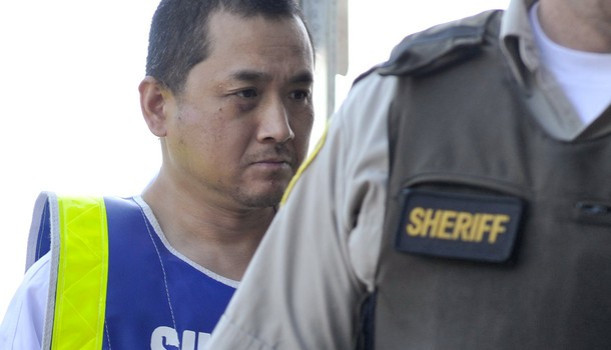 A Chinese immigrant who beheaded and cannibalised a Canadian bus passenger in 2008 has spoken out for the first time, saying he believed he was killing an alien.
Vince Weiguang Li, 43 was found not guilty of murdering 22-year-old carnival worker Tim McLean in July 2008 after he was diagnosed as being a paranoid schizophrenic.
In an interview with Chris Summerville, head of the Schizophrenia Society of Canada, Li said he started hearing what he believed was the "voice of God" in 2004 and became convinced that he needed to save people from an alien attack.
"The voice told me that I was the third story of the Bible, that I was like the second coming of Jesus [and that] I was to save people from a space alien attack," he explained.
"I was really scared. I remember cutting off his head. I believed he was an alien. The voices told me to kill him, that he would kill me or others. I do not believe this now."
He also revealed to Summerville that he purchased the knife used in the attack as protection "from the aliens".
Li repeatedly stabbed McLean while he slept beside him on the Greyhound bus as it travelled past Portage la Prairie, about 70km (40 miles) west of Winnipeg.
During the attack which took place in front of horrified passengers, Li cut off McLean's head, removed his internal organs, pocketed his nose, tongue and an ear, before he taunted police and bystanders with the severed head.
According to police reports, Li then went on to eat parts of McLean's flesh as police surrounded the bus. Authorities found body parts littered throughout the bus. McLean's eyes and a third of his heart were also missing, though Li denies eating these organs
After the judge's ruling of not guilty due to his mental state, Li was placed in a locked wing of the Selkirk Mental Health Centre in Manitoba.
The ruling angered members of the public, leading to Summerville conducting the interview with Li in the hope of demonstrating Li's progress under supervision.
Asked what he would like to say to McLean's mother and family, Li said: "If I could talk to her directly, I would do anything for their family. I would ask forgiveness, but I know it would be hard to accept."
Li, a computer engineer who is a devout Christian, immigrated to Canada with his wife from China's Liaoning province in 2001.