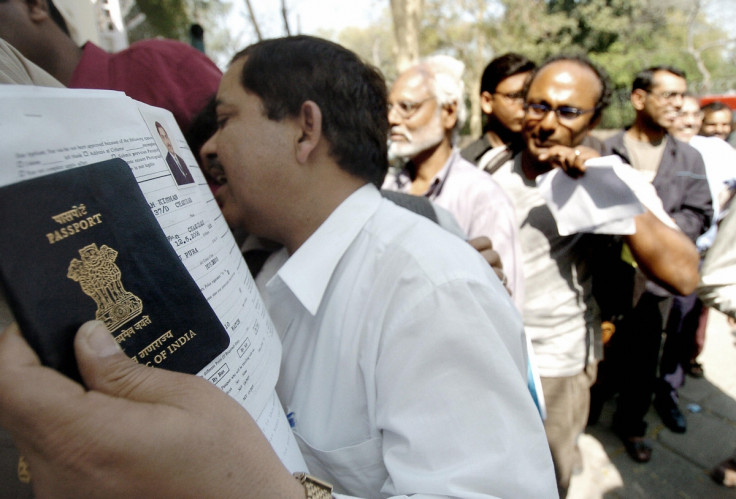 British airline Virgin Atlantic has called on the UK government to reduce prices of the 10-year visa for Indian nationals. The announcement came ahead of Indian Prime Minister Narendra Modi's visit to the UK, where he is expected to address British Parliament alongside David Cameron.
A spokesperson for Virgin Atlantic said on Thursday (5 November) that the price of the 10-year visa should be brought down to match the cost of the six-month visa, a change that was recently made for Chinese nationals visiting the UK.
"Significant visa reform is essential to unlocking the full potential of the vast exciting business and cultural opportunities that exist between the UK and India," said Nick Parker, head of India and the Middle East for Virgin Atlantic. "If the UK is serious about further strengthening the economic and cultural relationship with India, this visa change should be delivered next week."
Parker said the airline had been working with the UK government on a number of proposals that would lower the "cost and complexity" of visas for Indians visiting the country. The call from Virgin Atlantic refers to Indians who are travelling to the UK for leisure as well as for work.
The 10-year visa for the UK currently costs Rs 73,700 (£737, $1,121) for Indian citizens. If Virgin Atlantic's proposals are accepted by the UK government, the 10-year visa will cost Rs 8,500 (£85) instead. While the airline welcomed the visa fee reduction recently made for China, it urged the UK government to do the same for India in the interest of strengthening ties with the sub-continent.
The call comes a week after research revealed India and the UK are "not as close as they could be". The study conducted by the British Council indicated the UK is losing out on vital opportunities as ignorance of India among young Britons threatens the relationship between the two countries.
The report, India Matters, noted: "The colonial legacy presents a barrier for the UK in forging relationships with India today and in the future. There is a growing sense of frustration in India as some feel that a colonial mindset still lingers with some people in the UK, as at times it appears that India is still not perceived or treated as an equal to the UK."
Modi is due to arrive in the UK on 12 November, when he will meet with Cameron. The Indian prime minister is also due to have lunch with the Queen at Buckingham Palace on 13 November, before addressing a gathering of 60,000 British-Indians at Wembley Stadium.