Virgin Galactic Crash: 'Questions Must be Asked' as Parallels with Challenger Disaster Drawn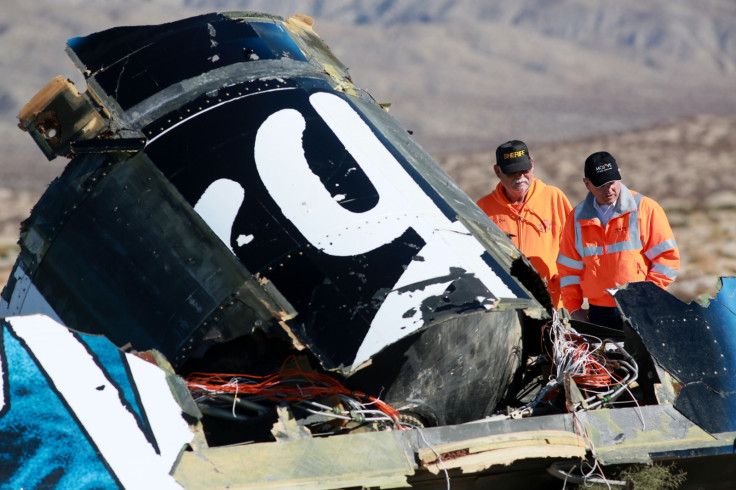 Questions must be asked about the Virgin Galactic crash in which one pilot was killed and another injured, an expert has said.
Reports have emerged that the spacecraft's "feathering" device – which was supposed to slow the craft on re-entry – was activated without a command from the pilots. However, experts say it is still too early to confirm the cause of the crash.
Since the crash, a number of accusations have been made about Virgin Galactic suggesting there were commercial pressures to push ahead with the flight. Richard Branson's biographer Tom Bower said the crash was "inevitable" and that several of the engineers working on the project had walked out recently over safety concerns.
Alan Wells, emeritus professor and founding director of the University of Leicester's Space Research Centre, said that while there has been a great deal of speculation about the incident and that concrete information is not known, answers must be provided about how and why SpaceShipTwo crashed last week.
Drawing comparisons with the Challenger space shuttle which disintegrated 73 seconds into its flight in 1986, Wells, who is also a judge on the Google Lunar XPrize, told IBTimes UK: "There was a very clear finding in the accident review process that there was awareness of the technical weakness.
"There were pressures to push the schedule to avoid delays and that pressure was coming from high up in the organisations. There were reservations about the safety aspects of the shuttle and one particular problem of firing the rockets under cold weather conditions, which in the end proved to be the inherent to the design and had not been uncovered. Some engineers had been aware of concerns about that aspect of the design but it was overruled by senior management who were mindful of contract conditions and schedule pressures."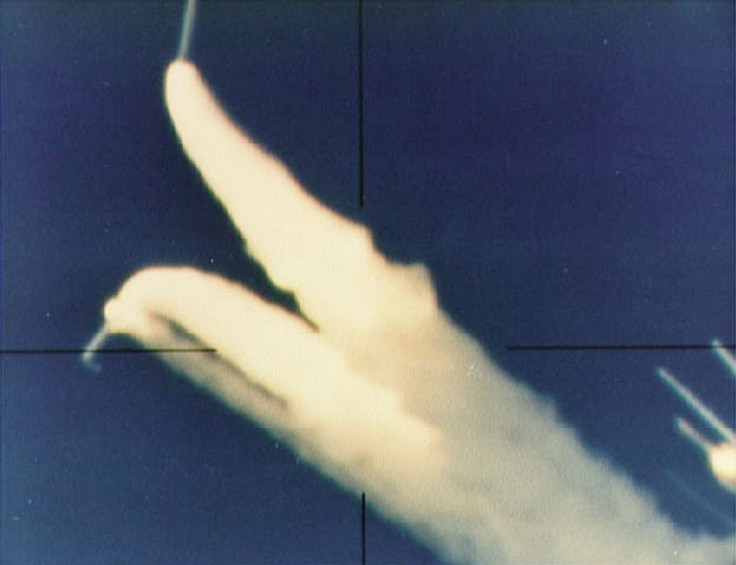 Rumours have emerged that pressure was placed on Virgin Galactic by investors to push forward with the test flight, despite concerns from engineers, Parabolic Arc reports. None of the reports have been confirmed, however.
"I think that's a fair parallel to draw [with Challenger]," Wells said. "Is there management pressure to maintain schedule and fly even if some risk elements are being overlooked? This organisation has to operate under rules in the same way any airline does. They don't have unlimited licence to do whatever they like."
However, he also noted that there are and will always be some risk element with test flights:"Remembering this is a test programme, pilots may well say we have looked at all the risks that we're aware of and we accept those risks and will go ahead with the flight mindful of the fact that there are risks."
Step into the unknown
While the investigation into the crash is expected to last at least a year, Wells said it is important to remember that the space tourism programme has similarities with the development of passenger aviation. In terms of development, he said we are still at the "Charles Lindbergh stage" of space tourism.
He said people in the profession did not expect it to be "plain sailing" as it was a hugely ambitious programme and has already faced technical problems along the way. They are also "pushing the technical boundaries" in the processes being used to get the vessel to space.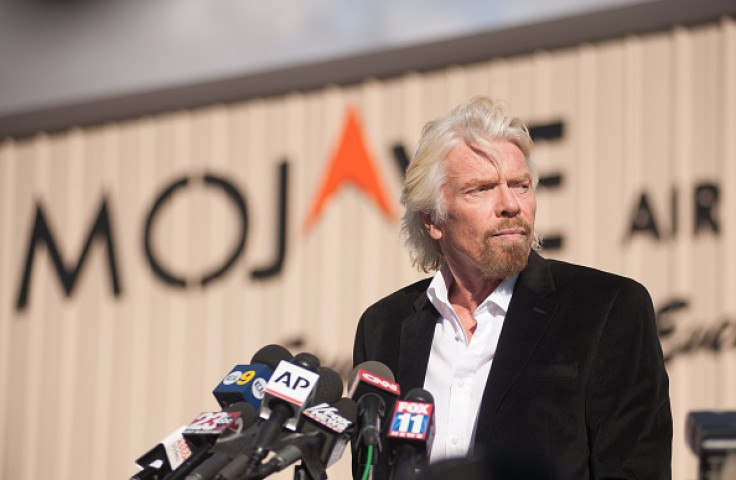 To get people to space, the company flies a rocket to about 45-50,000ft then drops it off and ignites a different engine to take to the edge of space. "It's a tricky operation," Wells said.
Explaining what could have gone wrong, he said problems might have come from the hybrid engine used to reach their goals. The previous version of the engine did not appear to have enough thrust to get up to 62 miles.
Previously, the hybrid engine had been used in rocket and missile technology but on unmanned missions: "Adapting it for safe human use is a step into the unknown. I think these test pilots are incredibly brave people that take this on knowing they are moving into the unknown where the envelope is unexplored."
Since the crash, Branson has hit back at media coverage critical of the operation, saying all safety precautions were adhered to: "If any of our rocket engineers warned something wasn't safe to go we wouldn't go. I've spent 30 years running three airlines without incident.
"We take safety very, very carefully. Nobody said anything to worry any of the team about going."
A statement from Virgin Galactic said: "Now is not the time for speculation. Now is the time to focus on all those affected by this tragic accident and to work with the experts at the National Transportation Safety Board, to get to the bottom of what happened on that tragic day, and to learn from it so that we can move forward safely with this important mission."
© Copyright IBTimes 2023. All rights reserved.