Pret A Manger Withdraws Virgin Mary Crisps After Catholic Uproar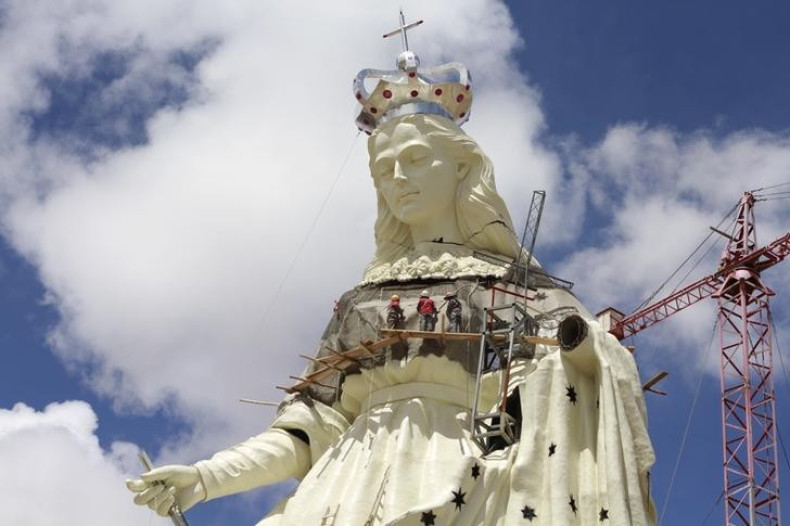 Protests by the religious group Protect the Pope have forced a high-street chain of sandwich shops to remove its new Virgin Mary crisps.
Protect the Pope commented: "Pret A Manger's CEO should know better than to use the name of Our Lady, the Mother of God, to sell a snack food.
"It's cheap, demeans the name of the Virgin Mary, and offends Catholics who hold Our Lady in the highest regard."
The mission statement on the Protect the Pope website says their aim is to "counter the lies, half-truths and misrepresentations of a coalition of aggressive secularists, atheists and homosexual activists".

An online advertisement for the salty snack reads: "Our Spicy Virgin Mary crisps are flavoured with Worcestershire Sauce and chilli, just like the real thing but drier! Dairy free, Egg free, GM free."
But unfortunately not free of charges against mockery of the Catholic faith.
Pret A Manger contacted Protect the Pope to inform them that the crisps were being removed, apologising for unintentional offence caused.
The company added that it would give any unsold crisps to the homeless.
A reader of Protect the Pope wrote to Pret A Manger to complain, making the point that the sandwich chain "would not dare to mock the Muslim or Jewish faiths so why have they seen fit to mock Christianity. Why they should make such an appalling, tasteless and offensive lapse of judgement?"
Pret A Manger's CEO Clive Schlee responded by stating: "It happens that I am a Catholic. I have examined my conscience about the naming of our crisps.
"The term Virgin Mary is widely used in the market today to describe a well known cocktail: a tomato juice with Worcester sauce and without vodka.
"I have consulted a lot of people in our office about this and that is what they all think of when they see our crisps packet. Please, please don't take offence. None is intended."
In other religious sightings, a Jesus image has apparently appeared on a window at the Hard Rock Hotel in San Diego.
Chuck Rickman, a retired 911 dispatcher, noticed the eerie apparition while taking a stroll.
"I was walking downtown when out of the corner, it popped out at me," Rickman told The Huffington Post. "I had a cellphone and took a picture of it."
Rickman thought the image could either be Jesus or "Led Zeppelin".