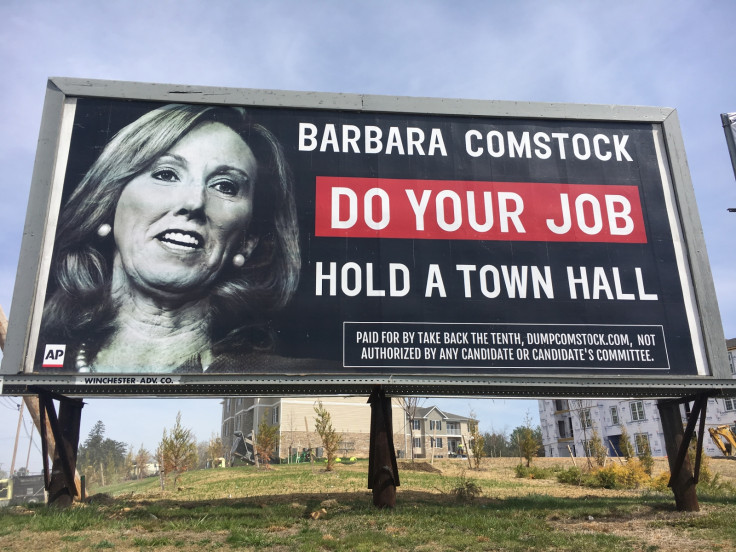 While people in America have been filling up their representative's voicemails with angry comments and messages of support, residents in Virginia's tenth congressional district have found a rather more blatant way to get their message across. A huge billboard.
Set up by the 'Dump Comstock' group, the billboard demands that congresswoman Barbara Comstock, a Republican, hold a town hall style meeting - one where constituents would be able to directly speak to the representative. According to a counter on the group's website, Comstock has not held such a meeting in over 800 days.
IBTimes UK reached out to Representative Comstock's office for comment but did not receive a reply at the time of publication. Local news, the Loudoun Times-Mirror reported that Comstock had held two tele-town halls recently but that critics say they were heavily moderated.
"Part of a Congressperson's job is to interact with and hear from all constituents not just supporters and donors" said an organiser for the group, Abbey Ruby, who is also a resident of the district. "If Barbara Comstock is not comfortable with that, then I'm not comfortable having her as my representative in Congress".
Members of the US Congress are currently out on recess, normally a time when representatives leave Washington, DC to spend a long time in their districts, meeting with constituents.
Dump Comstock is reportedly part of a political action committee called Take Back The Tenth and paid $1,500 for the billboard for a month.