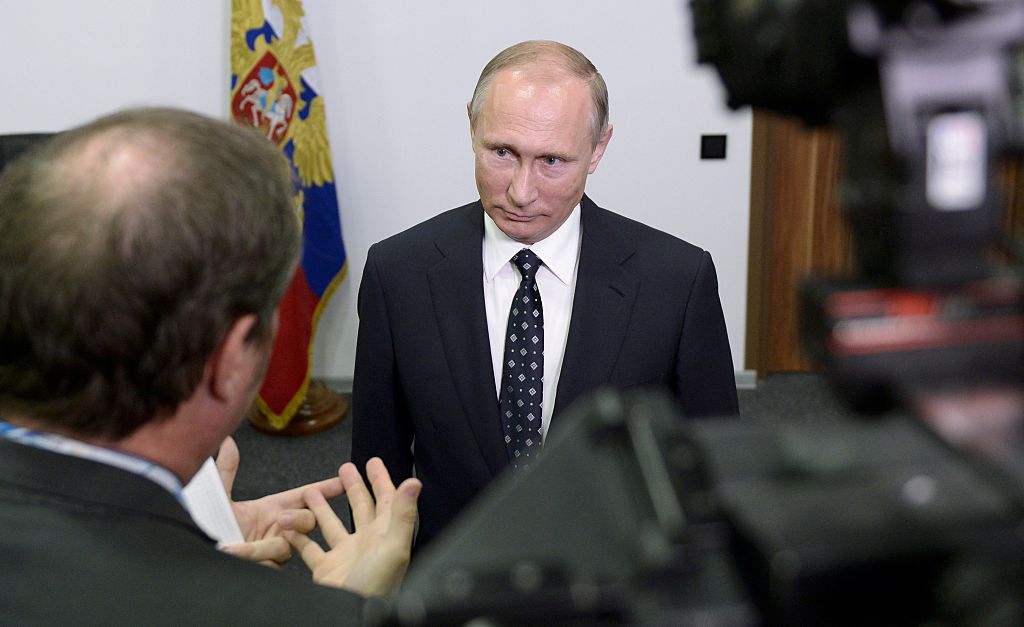 President Vladimir Putin has hit back at claims Russia should face war crime charges for its bombardment of Aleppo.
"This is political rhetoric that does not have great significance and does not take into account the real situation in Syria," Putin told French TV channel TF1 in an interview in the central Russian city of Kovrov.
It comes after French President Francois Hollande said Russia should face war crimes charges, leading Putin to cancel a scheduled visit to France. Britain's Foreign Secretary Boris Johnson has called for protests outside the Russian embassy in London in response to the bombardment.
The US has accused Russia of targetting a UN aid convoy in Aleppo in an attack in September that left 20 people dead.
In the interview Putin reiterated claims he has made previously that the West is responsible for the destabilisation of the region.
He said he was "deeply convinced that it is our Western partners, first and foremost, of course, the United States, who are responsible for the situation." He said that Russia is fighting "terrorists" in Syria who use civilians as human shields.
It comes after Russia vetoed a French-led UN resolution condemning the violence in Aleppo, claiming Russian proposals had not been taken into account. Russia accused France of doing Washington's bidding.
"They put forward the resolution knowing that it would not pass... in order to incite a veto," Putin said. "Why? It was aimed at inflaming the situation and fanning hysteria around Russia."