Vladimir Putin 'exploiting' refugee crisis to topple Angela Merkel says Nato director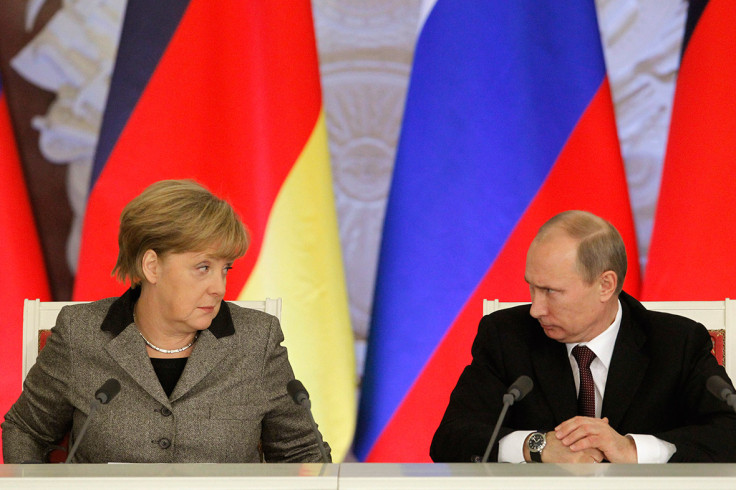 Vladimir Putin is trying to topple Chancellor Angela Merkel by stirring up anger in Germany over the refugee crisis, a senior Nato official has claimed. Janis Sarts, the director of Nato's Strategic Communications Centre of Excellence – Nato's new counter-propaganda agency – told the Observer that the Russian president was agitating in Germany as a response to Merkel's support for sanctions against his regime.
"[Russia has] tried to [use] the legitimate issue of refugees to undercut political processes in a very serious way. Angela Merkel has been a very adamant supporter of continued sanctions against Russia [and Putin] is testing whether they can… create a momentum where there is political change in Germany," he said.
"I think they test whether they can – in such a big country, with not so many vulnerabilities in normal times – actually create a circumstance through their influence where there is a change of top leadership. They are using Russian speakers, social media, trying to build on the existing fault lines."
He said that Russia was funding extreme forces in Europe whether on the left or the right to encourage instability and undermine national governments. Germany holds regional elections on 13 March amidst rising support for right-wing, anti-immigration parties such as Alternative für Deutschland (AfD).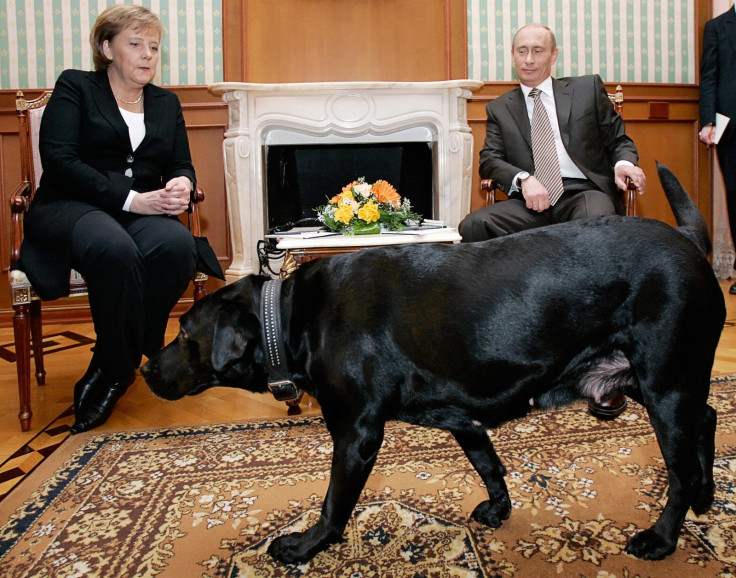 Merkel was an early advocate of allowing thousands of refugees to settle in Germany, but support for her policies has waned in recent months, particularly after high-profile incidents such as the Cologne attacks on New Year's Eve, in which a number of asylum seekers were suspected of being involved.
Merkel has always had a difficult relationship with Putin. Her first meeting with the Russian president in Sochi in 2007 became infamous after Putin brought his black Labrador, Connie, having allegedly been briefed that the German chancellor was afraid of dogs. He has since denied that he knew of her phobia.
Later, when speaking of the incident, Merkel told the New Yorker magazine, "I understand why [Putin] has to do this — to prove he's a man. He's afraid of his own weakness. Russia has nothing, no successful politics or economy. All they have is this."
© Copyright IBTimes 2023. All rights reserved.