Chechnya elections: Ramzan Kadyrov adopts 'Ivan the Terrible' strategy to gain further power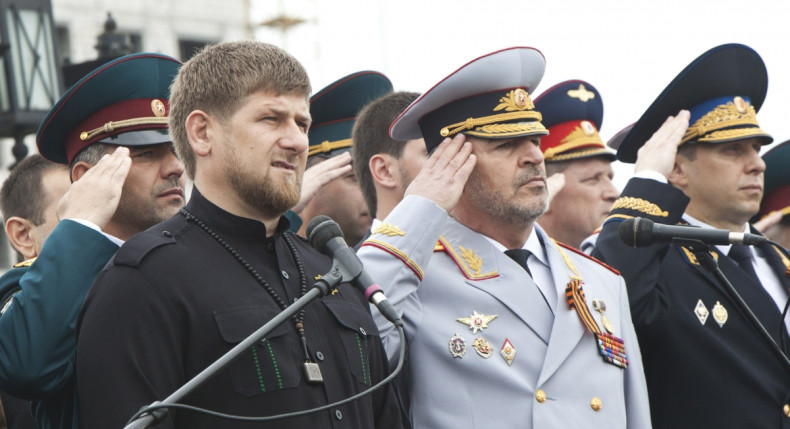 Ramzan Kadyrov has recently stated his intention to stand down as the head of Chechnya after nine years in power. On 23 February, he claimed that he had no desire to keep his post, and four days later, said that he had reached his peak, and his leadership days were behind him. Kadyrov said in a radio interview that he had no desire to continue at the helm of the country. On 27 February the 39-year-old said "my time has passed".
"For Kadyrov, this is the peak," he told the Russian channel NTV. Since the Chechen leader's intention to stand down, a wave of public sentiment has gripped the nation. A public campaign was started, calling on him to stay in power. A group calling itself the Civic Forum of the Chechen Republic released a statement saying "society sees no alternative to [Kadyrov] and there can be no talk of successors". The statement was published on the official website of the Chechen administration.
The region's top human rights official, Nurdi Nukhazhiyev, posted a similar announcement 24 hours later. "The refusal of Kadyrov [to stay on as leader] would be a massive violation of the rights of [Chechen] citizens," Nukhazhiyev wrote.
But human rights activists outside of Chechnya have documented rights abuses, including extrajudicial killings, political assassinations and collective punishment for relatives of insurgents, during Kadyrov's reign.
Even more startling were the pleas from children on social networking and chat sites like Whatsapp and Instagram, featuring toddlers singing Kadyrov's praises and begging him to stay. On Instagram, a Russian-language hashtag that translates as "Ramzan Don't Go" had received more than 6,600 different posts since 1 March. "The strength of Ramzan Kadyrov, Ramzan Kadyrov is cool. We in Chechnya are all patriots. Cheer for us," sang a boy in one Instagram video.
Political analysts have been attempting to unpick what Kadyrov's motives might be. According to Dr Paul Flenley, an expert in Russian politics at Portsmouth University, this may be a bid by Kadyrov to strengthen his position. "It could be an Ivan the Terrible type move. When the dictator was faced with opposition, he ostensibly retired to the country as a manoeuvre and then the people pleaded with him to come back to power. He had a renewed mandate when he came back and could unleash total terror," Flenley told IBTimes UK.
With regional elections and a nationwide parliamentary election coming up in September, Kadyrov could be launching a pre-emptive strike to shore up his power and even increase it. One of the most important factors is the link between Chechnya and Russia –particularly the relationship between Russian President Vladimir Putin and Kadyrov.
"I think it is a very personal one. Kadyrov has said that all opponents of Putin are traitors. Even amongst Putin's supporters there was a lot of disquiet about that. The chairman of the Duma said that's not acceptable. But Putin comes defended the Chechen by saying that Kadyrov is one of the most effective leaders of the country." Flenley suggests.
"This all goes back to Putin coming to power, when he strengthened his own authority on the basis of the pacification of Chechnya. He owes Kadyrov a lot. Putin built his power on the basis of the Chechen crisis, the promotion of security officials and centralisation of power which was all justified around the Chechen war. So there's a big link between Kadyrov, the politics of Chechnya and Putin's own strengthening of his own authority."
But Kadyrov has enemies in Russia. "There is a battle royale going on in the Kremlin of different factions around Putin – particularly between the FSB (Federal Security Service) and Kadyrov.
"One interpretation of the assassination of Boris Nemtsov, which was connected to Kadyrov was a snub to the FSB – the fact that it took place right under the eyes of the Kremlin. He is challenging their authority. What Kadyrov is doing is trying to put pressure on Putin to come back and say no you must stay in power so he gets another mandate from the Russian president.
"There is pressure on the FSB for Putin to get rid of Kadyrov. He's out of control. The FSB are not able to operate in Chechnya at all. Kadyrov has a 40,000-strong battalion of people who are loyal to him."
Opponents to Kadyrov
Those opposing the Chechen leader have a habit of getting killed in violent, mysterious circumstances. "Kadyrov has ruthlessly got rid of most of his opponents including assassinating some who were abroad," Flenley says.
Ilya Yashin, a deputy head of the Russian opposition party Parnas, recently presented a report on the situation in the Chechen republic, according to Russia Behind the Headlines.
"In sum, Chechnya is a state within Russia that does not obey the country's laws. The main goal for me, Parnas, and the Democratic Coalition is to demand that Kadyrov be immediately dismissed and prosecuted in a number of serious criminal cases," Yashin said at the presentation the report A Threat to National Security at Parnas's Moscow office on 23 February.
The report claimed that "Ramzan Kadyrov's personal power and hands-on governance" dominates Chechnya. "All branches of government are under his control," Yashin said. The report also mentioned pressure on human rights activists and corruption in Chechnya. Yashin also claimed that "Chechen militants and personally Ramzan Kadyrov" are behind the killings of brothers Yamadayev and Boris Nemtsov.
Kadyrov's main rivals were the Yamadayev brothers, who had links to Russia's federal security agency, the FSB. One was killed in the car park of a Moscow government building and another at luxury apartments in Dubai where he was living under a false identity, in 2008 and 2009 respectively. A third Yamadayev brother, Isa, wrote in a Moscow newspaper in 2009 that Kadyrov had tried to kill him, but reached an apparent truce with the Chechen leader the following year.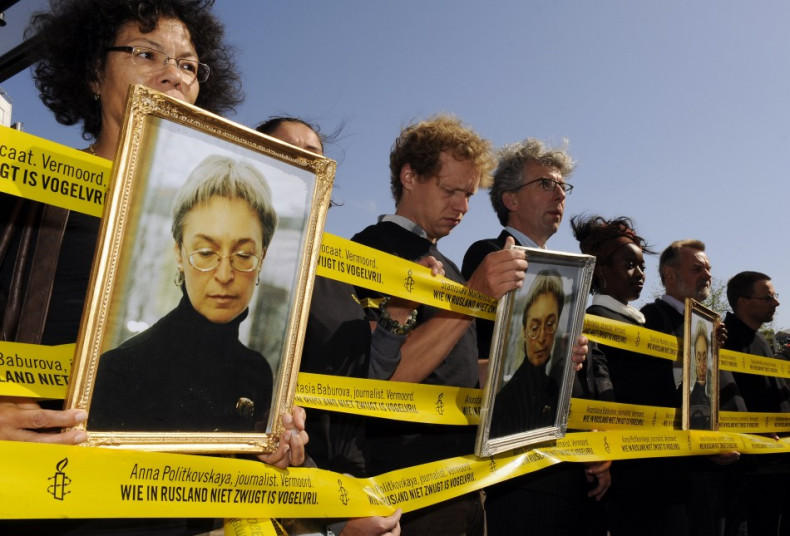 Moscow journalist Anna Politkovskaya called him a "baby dragon", who the Kremlin would have to "keep feeding to stop him from setting everything on fire". In return, Kadyrov called her "an enemy of the Chechen people" who "should have to answer for this". She was murdered in the stairwell of her apartment building in Moscow in 2006. Kadyrov denied any involvement.
Contenders for the Chechen leadership
There are a number of possible successors, many from the Kadyrov family, according to Stratfor. A leading candidate is Adam Delimkhanov, Kadyrov's cousin and currently a Duma lawmaker from the United Russia party. Delimkhanov is not only Kadyrov's close friend, but Kadyrov has also mentioned him in the past as a possible successor.
But Delimkhanov has made a number of highly public gaffs, including a brawl in the Russian Duma in which he dropped a golden handgun he was carrying. He has also been accused of ordering, orchestrating or participating in a string of kidnappings and assassinations.
Other family members looking at the leadership include the Head of the Presidential Administration (and Kadyrov's cousin) Islam Kadyrov, Federal Council member (and cousin of Adam Delimkhanov) Suleiman Geremeev, Chief of the Sever Battalion (and brother of Delimkhanov) Alibek Delimkhanov and Security Council Secretary (former commander of Akhmad Kadyrov's forces during the war) Vahit Usman.
From outside the Kadyrov clan is Grozny mayor, Muslim Khuchiev. The mayor has worked well with Kadyrov in the past and may be a compromise solution between the clans and the Kremlin. In recent months, Khuchiev has been more frequently seen at Kadyrov's rallies and making speeches.
However, getting rid of the current Chechen leader will prove extremely difficult. "Kadyrov has more or less total personal power in Chechnya in what is essentially an independent fiefdom," says Flenley. "There are thousands of people who need him to stay in power in Chechnya. It's a personal, patrimonial system, rather like Putin has in Moscow. Lots of people depend for their careers and even their lives on him staying there."