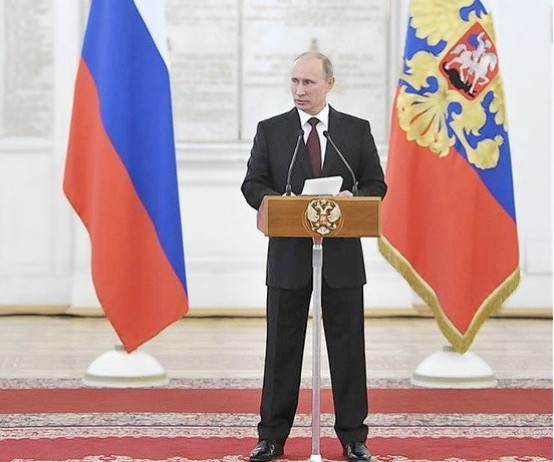 Police have arrested 300 Muslims in Moscow after President Vladimir Putin ordered a crackdown on radical Islamists ahead of next year's Winter Olympics in Sochi.
The 300 suspects, who include 170 foreigners, were rounded up at a Muslim prayer room in the capital. Extreme Islamist literature was confiscated in the raid, according to Russia's Federal Security Service, the FSB.
"We must fight back hard against extremists who, under the banners of radicalism, nationalism and separatism, are trying to split our society," Putin told a meeting of security officials at the Kremlin on Friday.
"The policy in the fight against corruption, crime and the insurgency has to be carried out harshly and consistently. The situation in the North Caucasus should be kept under particular control."
It is the third raid targeting Muslim places of worship in Moscow and St Petersburg this year. The FSB did not disclose the grounds for the mass arrests.
Putin has put security forces on high alert to safeguard the Games in the Black Sea resort, which lies near to southern provinces where Russia is fighting an Islamist insurgency.
Fears of Islamist militants have increased since police killed two men and arrested another two, allegedly members of an outlawed Islamist group which was plotting an attack earlier this year.
In Dagestan, a focal point for insurgent violence, police disarmed two suicide bomber belts and detained two women, the Interfax news agency reported.