Climate change deniers have found renewed support in the form of Russian President Vladimir Putin. Speaking at the International Arctic Forum in Arkhangelsk, Russia, on 30 March, the Russian leader told moderator Geoff Cutmore of the CNBC that people who believe that climate issues are not the result of green house gasses "may not be at all silly".
"The warming, it had already started by the 1930s," he said, defending the idea that humans were not responsible for the issue. "That's when there were no such anthropological factors, such emissions, and the warming had already started."
Putin said it was going to be impossible to try and stop climate change "since it could be tied to some global cycles on Earth or even of planetary significance". He recommended that countries instead find ways to adapt, a statement that was in direct contrast to his speech made at the United Nations Climate Change Conference in Paris in November 2015.
"The quality of life of all people on the planet depends on solving the climate problem," he said at the time, adding that it was crucial that the new climate agreement be based on the UN Framework of Climate Change and that it be legally binding.
The president, who recently returned from a visit to the Franz Josef Land archipelago in the Arctic, said that melting of icebergs was beneficial to Russia's GDP and "improves the economic potential of this region".
Putin's comments come on the heels of US President Donald Trump's recent executive order to reverse climate-protecting regulations imposed by the Obama administration. The Energy Independence order will allow for a scale-back in carbon emissions standards for new power plants, new coal mining leases on federal lands, reverse standards on the release of methane gas during oil and gas production, and pull data collection about the environmental effects of carbon emissions.
Trump is also expected to discuss his level of commitment towards the Paris Agreement before a meeting of G7 leaders in Sicily that is scheduled to start on 26 May.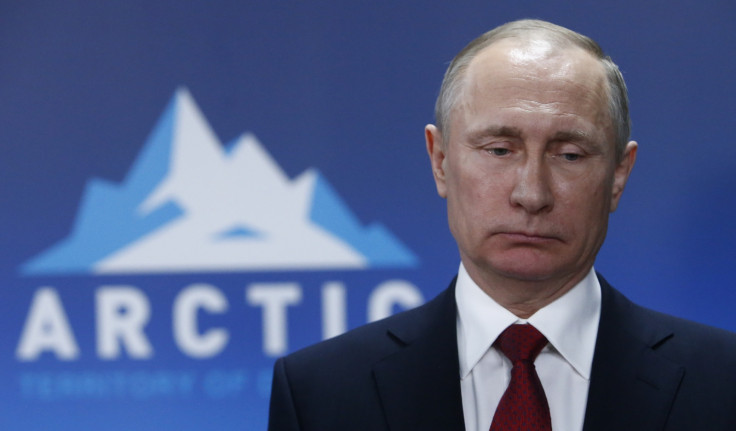 When asked about Trump's decision to elect climate sceptic Scott Pruitt as the new chief of the US Environmental Protection Agency, Putin wished the anti-climate litigator the best of luck with his new position and said that his views deserved to be heard.
"Positions and suggestions of those who don't agree with their opponents are not so stupid," he said. "Everybody should listen to one another and only then you can find an optimal solution to the problem."