Vladimir Putin Signs Law to Stem Capital Outflows and Clamp Down On Russian Tax Cheats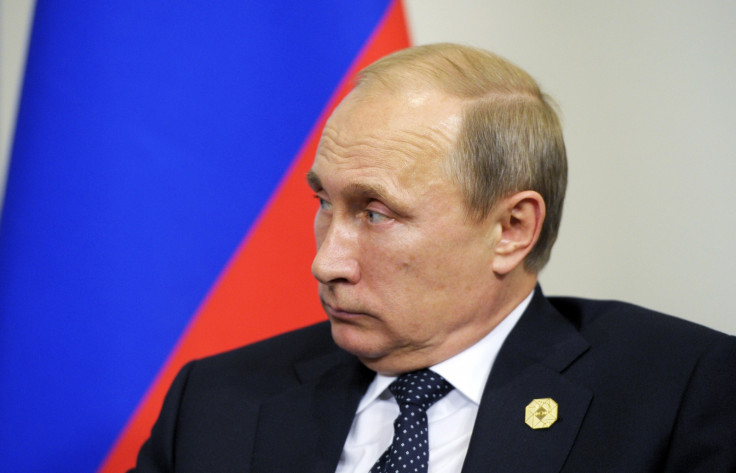 The Russian government has announced measures to clamp down on capital flight, with $200bn (£128bn, €161bn) thought to have left the country through offshore schemes this year alone.
President Vladimir Putin today signed a new law amending the tax code and obliging Russian owners of companies registered in tax havens to pay taxes at home. Under the new law, Russian tax residents must declare profits made from foreign companies. A failure to do so will lead to a financial penalty worth 20% of the unpaid tax.
Sergei Shatirov, deputy chairman of the Federation Council Committee for Economic Policy, said: "Russia holds a leading place in the world among developed states by the scope of the use of offshore schemes.
"A large part of the Russian economy is linked to offshore tax shelters in one way or another. The use of offshore havens by Russian business causes large damage to the country's interests."
As well as helping stem the flow of capital out of Russia, the government is hoping it will add an additional $4.3bn in tax revenues.
Earlier this week, Russian officials warned of the danger of capital outflows, saying that if it continues at such a rate, it could stymie the level of domestic cashflow available.
Presidential aide Sergey Glazyev said: "The net private capital outflow forecast for 2014 stands at US $100bn to $120bn, or about 5tn roubles. Repayment of foreign loans until the end of next year will amount to around $130bn more, or to another 5tn roubles. Domestic dollarisation of the economy which is due to flight from the rouble stands at no less than 1tn roubles.
"This is how we are losing about 11 trillion roubles. This is virtually a half of the monetary base which was formed mainly by foreign sources. Quitting of the foreign sources strips our economy of the main thing - a normal cash flow."
A recent Economic Development Ministry report found that in October alone, capital outflows rose to $28bn – half the level that left the country over the whole of 2013.
© Copyright IBTimes 2023. All rights reserved.