Ukraine Crisis: Lithuania to Supply Kiev With Military Aid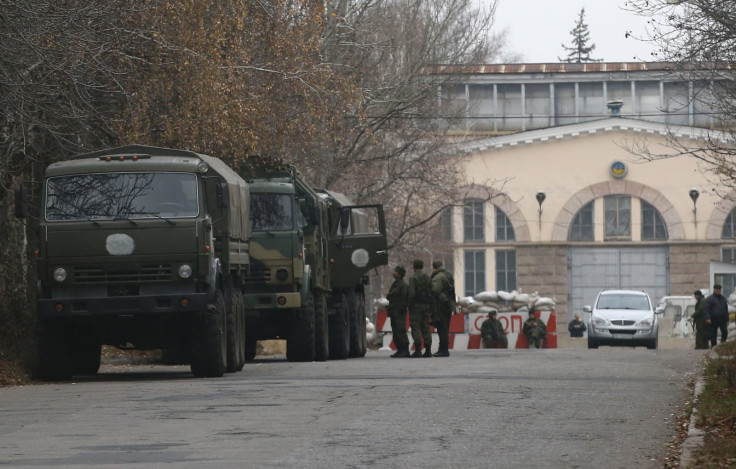 Ukraine's President Petro Poroshenko has announced that the country reached an agreement with Lithuania, which will supply Ukrainian forces with military aid, Reuters reported.
"We have agreed on supplies of concrete elements of concrete armaments for the Ukrainian armed forces," Poroshenko said after talks with Lithuanian President Dalia Grybauskaite.
"This is real help," he said, but did not clarify whether the aid will be made of non-lethal equipment such as radar or it will include also guns and other weapons.
The announcement came as three servicemen were killed by pro-Russian separatists in the past 24 hours.
The Ukrianian government added that the rebels killed at least 150 servicemen since the so-called ceasefire was called on 5 September this year.
At least four Ukrainian soldiers were killed and another 10 wounded following clashes over the weekend.
The latest deaths came as Russia was accused by Kiev of deploying 7,500 troops in Ukraine to support pro-Moscow separatists.
Ukraine's civil war erupted last April after the then president Viktor Yanukovych spurred a trade and investment deal with Europe, in favour of tighter collaborations with Russia's Vladimir Putin.
After a three-month conflict, which claimed the lives of more than 80 civilians, Yanukovych fled Ukraine and Russia invaded Crimea to "defend ethnic Russians" in the peninsula.
The invasion led to a civil war and the insurgence of pro-Russia separatists.
The death toll of Ukraine's civil war has reached 4,300, according to the UN's latest figures.
© Copyright IBTimes 2023. All rights reserved.