Russian President Vladimir Putin rejected an offer from the Ukrainian President Petro Poroshenko to "take the Donbass", the area in east Ukraine which pro-Moscow rebels and Ukrainian government forces have fought for control of.
Poroshenko made the offer during a peace summit in Minsk in February 2015, Putin reportedly told a senior member of the Russian Union of Industrialists and Entrepreneurs on 19 March.
An anonymous source present at the closed door meeting revealed to Forbes Russian edition that Putin told the summit: "[Poroshenko] told me directly: 'Take the Donbass.' I replied: 'Are you out of your mind? I don't need the Donbass. If you don't need it, declare it independent.'"
Poroshenko reportedly asked Putin to take financial responsibility for the region, where the city of Donetsk called itself a 'People's Republic' after the Maidan Revolution last year. Putin replied that the region was Kiev's financial responsibility, as long as it remained part of Ukraine.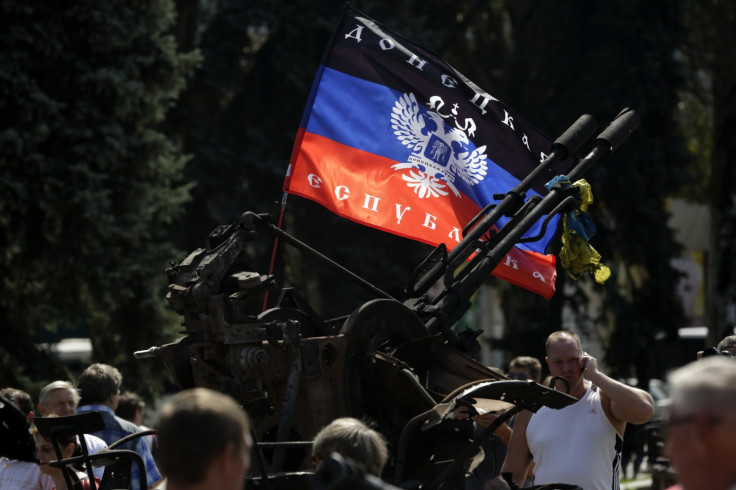 In the wake of the report, Russian presidential spokesman Dmitri Peskov would not confirm or deny the claims.
"It isn't right that some participants of this [board meeting with Putin] spoke about the content of their conversation with the president. Let it be on their own consciences, whether they told the truth or not," he told Russian state media, reports the Moscow Times.
In a tweet, a spokesman for Ukraine's Foreign Affairs Ministry said that a linguistic misunderstanding lay behind the report: "Poroshenko did not tell Putin to 'take the Donbass' but told him to 'get out of it,'" said Yevhen Perebyinis.
Alexander Shokhin, the head of the Russian Union of Industrialists and Entrepreneurs, said that it was in fact Putin's comments that had been misinterpreted.
"The conversation was about the relationship between Russia and Ukraine, about the adherence to the Minsk agreements, but I am not going to retell his words. This was a wrong interpretation and I have no intention to either comment on it or retell it," he told RIA Novosti.