The ruling United Russia party looks like it will remain the dominant force in the country's politics with exit polls in Russia's parliamentary election showing that it could claim up to 49.4% of the vote.
In what is likely to be an unsurprising result, the state-funded Public Opinion Fund (FOM), put United Russia, which is backed by the president Vladimir Putin, first at 49.4 per cent according to exit polls.
Meanwhile, the Russian Public Opinion Research Center (VTsIOM), put United Russia at getting 44.7 percent of the vote.
While they may get some seats in individual constituencies, liberal opposition parties are unlikely to pass the 5% threshold needed for party-list representation.
Well behind United Russia were the nationalist LDPR and the Communist party got around 14-16% each. The final results will be announced on Monday 19 September.
There were reports of voting fraud with webcams appearing to show officials stuffing ballot boxes.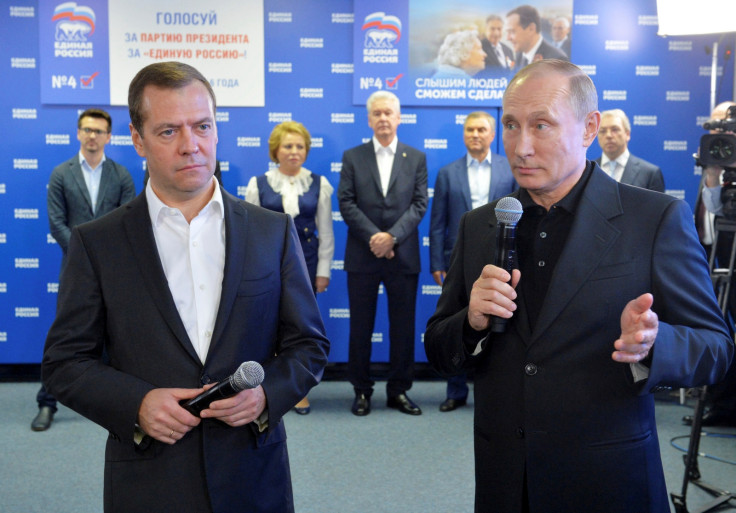 There was a low turnout in urban centres like Moscow and St Petersburg and a better turnout in the regions.
A source close to the Kremlin told The Moscow Times that officials expect United Russia to win more than 300 seats in the Duma which would give the party a majority large enough to amend the Russian Constitution. "This is possible," the source said.