There have been claims of voting irregularities in the first parliamentary elections held in Russia since 2011, when widespread protests followed claims of vote rigging.
Observers say they have noted incidents of soldiers voting at stations where they are not registered and voters filling out ballots in the open, rather than in curtained-off cubicles.
The voting will establish who controls the 450 seats in the State Duma, the lower house of parliament in which the pro-President Vladimir Putin United Russia party holds an absolute majority. The results are not expected to substantially change the balance of power.
"Information about violations is coming constantly from various regions," said Ilya Shablinsky, a member of Russia's Presidential Council for Development of Civil Society and Human Rights.
The election monitoring group Golos also said it was receiving violation complaints, according to Associated Press. A video posted on YouTube appeared to show a poll worker in the southern Rostov region dropping multiple sheets of paper into a ballot box.
Reuters carried "signs of coerced voting" and ballot stuffing in the Kostroma region northeast of Moscow, with reports of "a group of 10-15 men in their 20s" being lined up to vote.
"We were told to arrive here all at the same time for organised voting," one told reporters.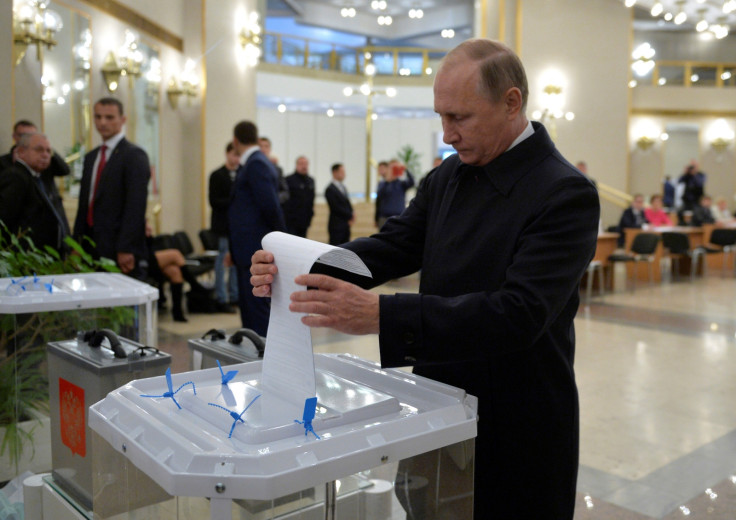 Ukrainian protesters threw fireworks at the Russian embassy in Kiev on Saturday night (17 September) and attacked barriers as they attempted to disrupt the opening of polling stations. The protesters object to Crimean involvement in the elections, which will result in the region sending its own deputies to the Duma.
The protesters had banners that read "You vote – go back to Russia" and "Death to Russia", according to Russia Today.
President of Ukraine Petro Poroshenko warned that Crimean residents who take part in the election will face sanctions.
"We must agree that the people who will be proclaimed so-called winners in the illegal state duma elections should take a worthy place on the sanctions list," he said. "It is an honorary ticket to the sanctions club."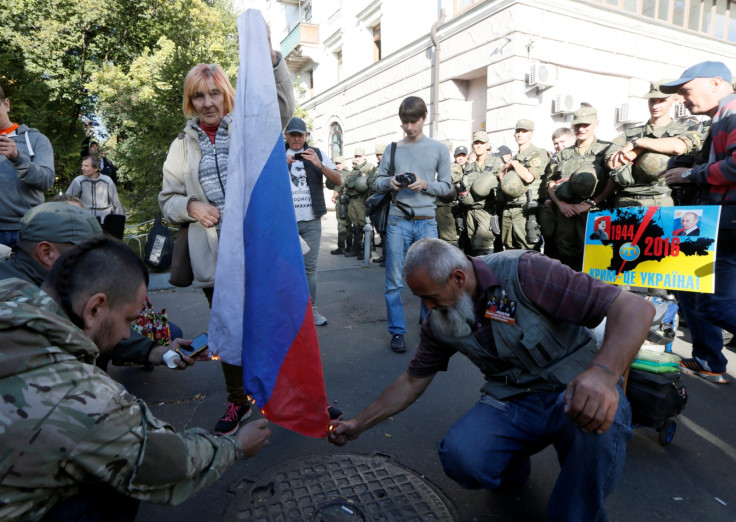 US President Barack Obama's administration also stressed that extending the elections to Crimea was illegal.
"The United States does not recognise the legitimacy and will not recognise the outcome of the elections planned for Russian-occupied Crimea," said State Department spokesperson John Kirby.
"Our position on Crimea is clear: the peninsula remains an integral part of Ukraine. Crimea-related sanctions against Russia will remain until Russia returns control of Crimea to Ukraine."