Vladislav Surkov: Who is Vladimir Putin's 'grey cardinal'?
Putin's chief political technologist, postmodern novelist, PR man – Surkov has been all of these and more.
The recent leak of thousands of his emails may have left Vladislav Surkov unusually exposed, but it seems more than likely this past master of political machination will be able to turn the incident to his advantage.
Surkov rarely gives interviews but his influence on Russian public life has been enormous, extending as far as cultivating fake opposition parties and funding pro-Kremlin youth groups, according to the Moscow Times.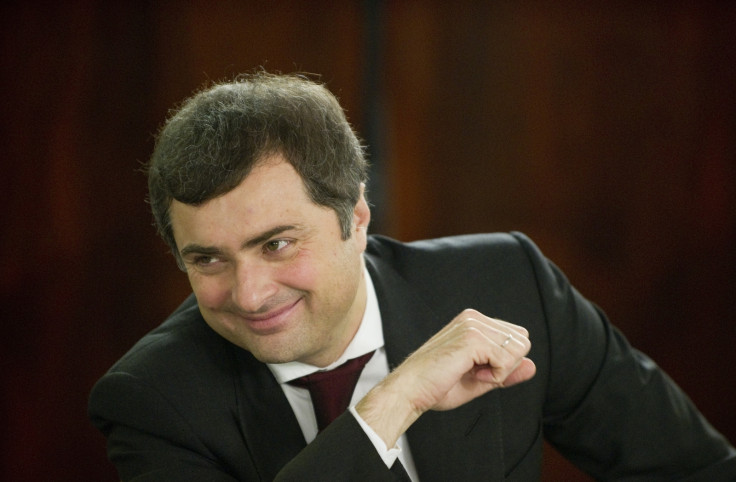 Vladislav Surkov
NATALIA KOLESNIKOVA/AFP/Getty Images
At last count, he was connected to the now-defunct far-right nationalist party Rodina, the left-wing coalition A Just Russia and the fiercely pro-Putin youth movement Nashi.
He personally curated content which appeared on Russia's television screens and has even written lyrics for a rock band.
His political career saw him fund civil rights organisations and NGOs, before surreptitiously giving support to nationalist bodies who would organise against the NGOs.
He also sponsored both modern arts festivals, showcasing the work of Moscow's most provocative artists and the Orthodox fundamentalists protesting outside the festivals.
Fittingly for the man dubbed the Kremlin's "grey cardinal", even the most straightforward details of Surkov's early life are shrouded in mystery.
According to his official biography, Surkov was born in Solntsevo, Lipetsk Oblast to academic parents but other sources claim he was born as Aslambek Dudayev to a Chechen father and ethnic Russian mother in the North Caucasus.
He only changed his name, adopting his mother's surname, in 1969 after his father abandoned the family and he and his mother moved to the Ryazan region.
Much of his background remained unclear until a 2011 article in Novoye Vremya painted a picture of him during his schooldays as a precociously intelligent young man with his essays being read out by teachers in the staff room, while his velvet trousers were a hit with the girls.
Surkov has always been flexible regarding his personal narrative. "Slava is a vessel," according to Boris Nemtsov, an opposition politician who was murdered in Moscow in 2015.
"Under Yeltsin he was a democrat, under Putin he's an autocrat."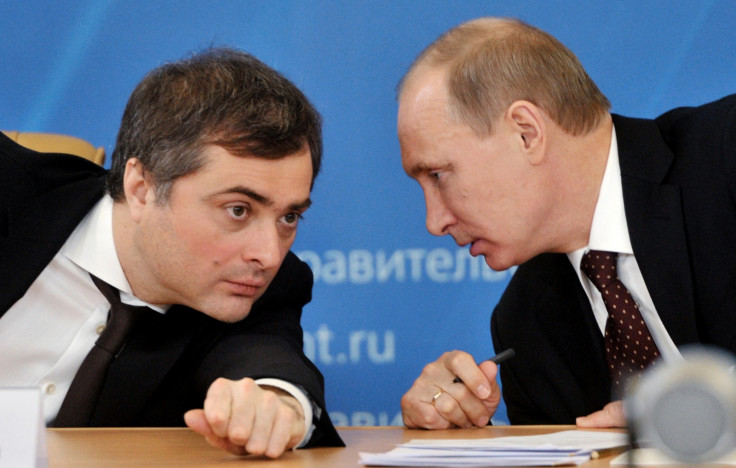 Regardless of the facts of his birth, Surkov has wielded enormous power and influence in post-Soviet Russia, as the innovator behind sovereign democracy, the system which has effectively installed Vladimir Putin's United Russia party as the leading and uncontested force in Russian society.
"Surkov acts like a Chekist of the 1920s and 1930s," Dmitry Oreshkin, a political analyst, said.
"He can always sniff out your weak spot."
Unlike most of the men who helped shape Vladimir Putin's Russia, Surkov does not have a background in the intelligence services.
Rather, the 52-year-old former deputy prime minister of Russia trained in theatre and economics, before devoting himself to directing PR for jailed oligarch Mikhail Khodorkovsky.
In 1999 he was invited to join Yeltsin's presidential administration and began carving out a central role for himself as the architect of Russia's new "post-factual politics", eventually becoming a special advisor to Putin. During his time at the Kremlin he had an office decorated with portraits of Che Guevara, Barack Obama and Tupac Shakur. He also had a bank of old-school white telephones with dozens of buttons bearing the surnames of the most powerful people in Russia.
According to Russian novelist Eduard Limonov, Surkov's stage management of power struggles has "turned Russia into a wonderful postmodernist theatre, where he experiments with old and new political models."
Surkov and Putin grew apart during Dmitry Medvedev's four years as president from 2008-12. Surkov, who was appointed the Kremlin's deputy chief-of-staff by Putin in 2004, stayed on during Medvedev's tenure and become close to Medvedev, endorsing his more liberal style of politics.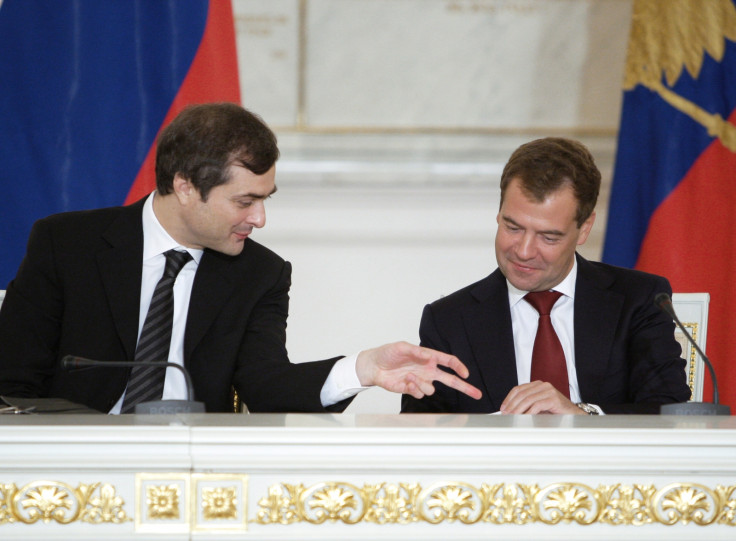 On Putin's return, Surkov was edged out, and after a period as deputy prime minister, seemed to be a spent force. He later returned, but was put in charge of relations with Abkhazia and South Ossetia, two Russian protectorates essentially annexed from Georgia. It was a huge step down from directing the entire Russian domestic political scene.
But as Russia was drawn into a clandestine war in east Ukraine, Surkov has gradually risen to a position of prominence again. His talent for intrigue and subterfuge has left him ideally placed to supervise the Kremlin's relations with the "people's republics" that sprang up in east Ukraine and were essentially coordinated from Moscow.
Surkov is widely believed to be the author of Around Zero, a 2010 book of political fiction written under the pen name Natan Dubovitsky, an apparent nod to his second wife, Natalya Dubovitskaya.
Surkov also has written poetry and lyrics for the rock group Agata Kristi.
He also established a youth organisation called Nashi, described by Tim Whewell in a 2006 Newsnight report as aiming to clear away "moral filth of the post-Communist years".
Critics of the organisation say it recruited skin heads and encouraged members to complete military training in preparation for becoming Putin's stormtroopers.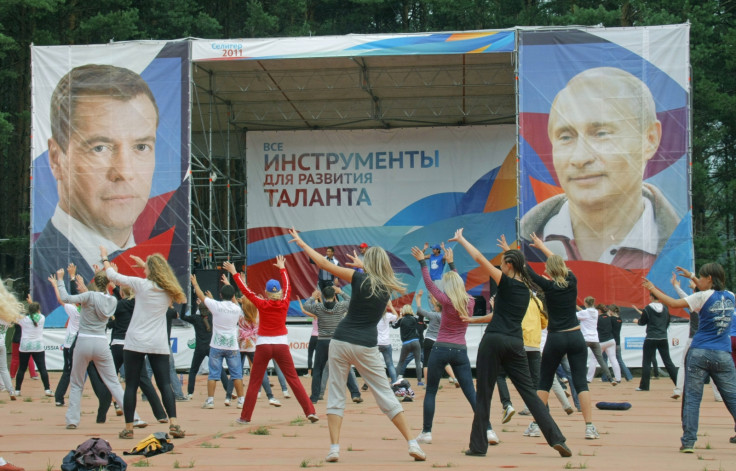 Whewell secured a rare interview with Surkov during which he described the members of Nashi as "young people who consider themselves tomorrow's elite, they are young and naturally they will receive the country. Who else would?"
As its height Nashi had some 120,000 members before internal disputes and splits led to its official disbanding in 2012.
© Copyright IBTimes 2023. All rights reserved.