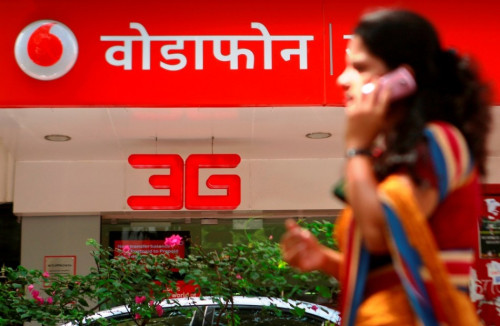 UK telecom giant Vodafone is in early talks with Tata Group to acquire the controlling stake in Tata Teleservices, according to a media report.
India's Economic Times citing "a person aware of the development" reported that the UK company is in discussions to buy the 59.45% controlling stake in Tata Teleservices from Tata Group.
"Discussions are at an early stage. It is difficult at this stage to say what the outcome of these talks will be," the person told the newspaper.
If the deal happens Vodafone will become the largest telcom services provider in the country in terms of subscribers, beating Bharti group's Airtel.
Shares in Tata Teleservices Maharashtra, a listed subsidiary of Tata Teleservices Ltd., rose as much as 15% on India's National Stock Exchange, following the news.
Right of First Refusal
In addition to the country's stiff anti-monopoly regulations, Vodafone faces a major hurdle in the deal in the form of the right to first refusal by Tata Teleservices' Japanese partner NTT DoCoMo.
NTT DoCoMo has a stake of about 25% in Tata Teleservices and that gives it first right to buy Tata's controlling stake.
If the Japanese company refuses to buy out Tata Teleservices, Vodafone may go ahead with its plans and NTT DoCoMo would be forced to sell its shares in the company, two people familiar with the development told the newspaper.
Cash-rich Vodafone, which recently sold its 45% stake in Verizon Wireless for $130bn, has been mulling attractive investment options across the globe. It is hoping to buy out the entire company, according to one of the sources.
"Apart from the Tatas and DoCoMo, Vodafone will also look to make an offer to other shareholders," he said.
Other major shareholders in Tata Teleservices include Siva Industries and Aranda Investment.
The merged company would become India's largest telecom company with 248 million customers, overtaking Airtel's 196 million. In addition, Vodafone would benefit from Tata's 3G spectrum in nine circles.
At present, Vodafone has 3G licenses in nine circles and the combination would provide licenses in six other circles.