Vodafone and O2 have launched their 4G networks, ten months after EE began providing its own next-generation mobile internet service.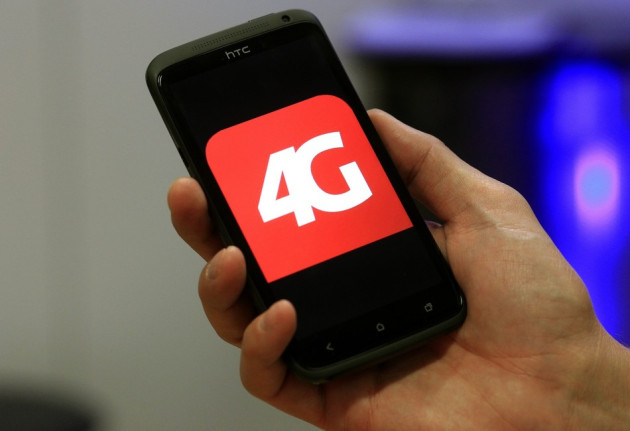 O2's 4G network is available now in London, Leeds and Bradford, while Vodafone's rival service in only an option for customers in the capital initially, but will be in a further 10 cities by the end of 2012; 4G from O2 will reach 12 cities, while EE is now available in more than 100 towns and cities across the UK.
Three is yet to launch its 4G network, but said its service will be available from December, cover 50 cities by then end of 2014, and will be free to customers who already have a 4G-enabled smartphone.
The fourth generation of mobile internet makes accessing the web, Facebook, Twitter and any other internet service up to 10 times faster than a 3G connection, but is only available on a small number of handsets, such as the HTC One, Samsung Galaxy S4 and iPhone 5, although the latter is only compatible with EE's 4G network due to hardware constraints.
Vodafone and O2's 4G launch was described as a "very conservative approach" by Steven Hartley, an analyst at telecoms consultancy Ovum, telling the BBC: "The UK's mobile networks are hedging their bets on 4G. They are trying the same strategy they used when they rolled out 3G, which is to offer 4G as a premium service to consumers, in an effort to move them onto expensive phone tariffs."
Three, the last major network to launch 4G, will make its next-generation service available in London, Birmingham and Manchester in December, more than a year after EE first introduced its own 4G network.
The telecoms regulator Ofcom held an auction to distribute 4G bandwidth to networks earlier this year, and although networks including Vodafone, O2 and Three bid more than £2.3 billion for use of the network, the auction fell £1.2bn short of its target, and represented little more than 10% of the £22bn networks paid for use of the 3G spectrum in 2000.
Vodafone paid the most for its 4G network, shelling out £790m for five lots of both the 800MHz and 2.6GHz spectrums offered by Ofcom, while O2 parent company Telefonica paid £550m for two lots of the 800MHz spectrum; missing out on any 2.6GH spectrum, which is capable of carrying more data, may see the network struggle to meet demand in urban areas where smartphone users are highly concentrated.
EE was able to launch its 4G network before any rivals - and before Ofcom's auction - because it was given permission by the regulator to recycle its own 1.8GHz spectrum, previously used for 2G and 3G services, into a 4G network. EE - formerly known as Everything Everywhere and a partnership between Orange and T-Mobile, also bought some of the 800MHz and 2.6GHz spectrum auctioned by Ofcom.