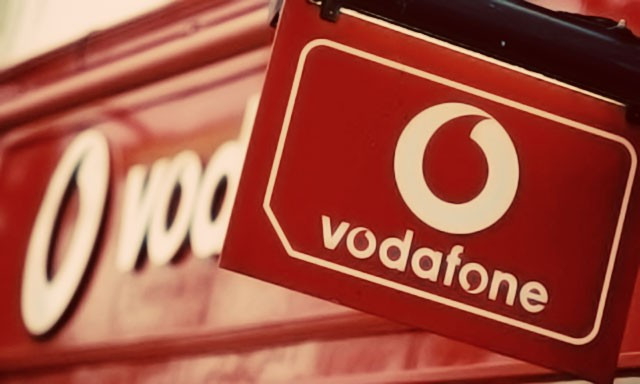 Telecoms giant Vodafone posted its its largest ever quarterly fall in key service revenue and a significant decline in its full-year profit.
The UK-based company reported a pre-tax profit of £3.3bn ($5bn/€3.9bn) for the year ended in March, down from £9.5bn a year ago. Profit attributable to shareholders declined to £429m from £7bn last year.
Total revenues for the year declined by 4.2% to £44.4bn as key service revenues fell 4.5% to £40.9bn. Revenue dropped 16.7% in Southern Europe and 3.2% in Africa, Middle East and Asia Pacific, while they rose 2.8% in Northern and Central Europe.
Excluding one-off items, adjusted operating profit rose 3.7% to £12bn. Vodafone booked impairment charges of £7.7bn related to its business in Italy and Spain, where the company projects lower cash flows due the tougher macroeconomic environment and an increase in discount rates.
"We have faced headwinds from a combination of continued tough economic conditions, particularly in Southern Europe, and an adverse European regulatory environment," CEO Vittorio Colao said in a statement.
Looking ahead, Vodafone expects adjusted operating profit to increase in the range of £12bn to £12.8bn in the next financial year.
The company has earlier launched Vodafone Red in 14 markets in line with the growing customer appetite for high speed mobile data. The service has 4.1 million customers as of 12 May and it is expected to have a customer base of 10 million by March 2014.
Vodafone is at the centre of intense speculation as to whether it will sell its stake to joint venture partner Verizon Communications, but it did not make any mention of the speculation.
The weak results have prompted the company to keep a £2.1bn dividend from Verizon rather than return it to shareholders.
"The board remains focused on balancing ongoing shareholder remuneration with the long-term investment needs of the business, and going forward aims at least to maintain the ordinary dividend per share at current levels," Colao added.
Vodafone announced a final dividend per share of 6.92 pence, representing a 7% increase over last year.