Vodafone Shares Climb as Investors, Analysts Build Case for Performance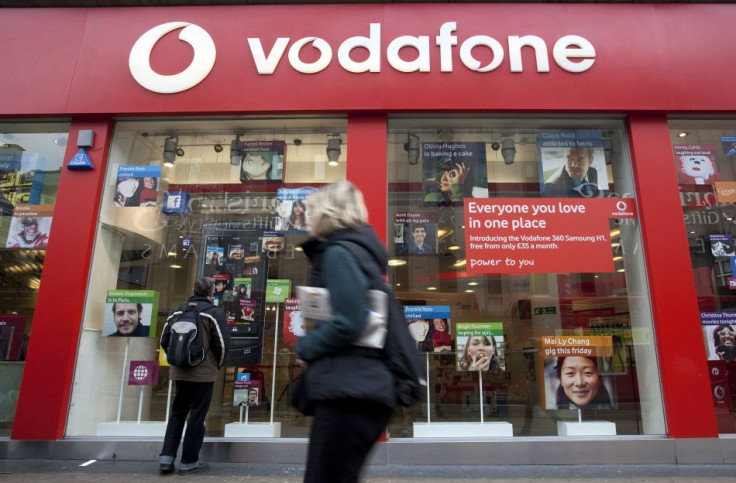 Vodafone Group has continued to buck the FTSE 100's downward trend the week as it caps off a great week of gains for its share price.
The world's biggest mobile-phone operator was given a boost by Goldman Sachs on 20 March which upgraded the shares to its "conviction buy" list, the bank's list of investment recommendations of stocks it predicts will outperform the broader market. Investors were also impressed with news on the Group's tax liabilities in India, and speculation about a takeover deal.
Goldman's boost for Vodafone came alongside market anticipation that the company may be subject to a takeover by its US partner Verizon, with which it has the joint venture Verizon Wireless.
Vodafone's shares have advanced nearly 5 percent this week, against one of the worst five-day performances for the FTSE 100, with the benchmark index falling nearly 2 percent by mid-day London time on Friday.
Morgan Stanley analysts were pointing to a Verizon takeover because Vodafone's share price is better and this would be a way of closing a $100bn valuation gap in the pair's joint venture.
"This leaves an acquisition of Vodafone by Verizon as the classical solution to a valuation disparity of this sort," said a Morgan Stanley analyst quoted by the Guardian.
"Vodafone shareholders would likely require a significant portion of consideration in cash.
"A new Verizon levered at 3 times could in theory raise $100bn for such a transaction, but whether such a large amount can be raised today in practice is uncertain.
"Any share consideration would be subject to valuation and flow-back concerns, though this could be mitigated by a local listing."
Others have ruled out a takeover.
"This mismatch in valuation, coupled with a healthier outlook for Vodafone's business against Verizon's wireline, means the Vodafone board would be highly unlikely to accept [a stock deal]," Bernstein Research analyst Craig Moffett wrote in a memo to his clients, which is quoted by Forbes, adding that Verizon outright buying Vodafone "also appears to be impossible to finance".
"Given the increasing cash requirements of Verizon we think that the most likely scenario is continued distribution of Verizon Wireless cash to both parent companies, supporting Vodafone's strong balance sheet and growing, covered, dividends.
"Meanwhile, we do see some bright spots in the near term, not the least in terms of handset subsidies in the US and Europe, where we have seen Vodafone announce that it will follow Telefonica in withdrawing handset subsidies for new customers."
Vodafone shares also benefited from a recent legal decision in Indian, where courts threw out an appeal from India's tax office to an earlier ruling that freed Vodafone from a $2bn tax bill linked to its $11bn acquisition of Hutchison Whampoa's Indian mobile business.
There was a slight knock for Vodafone when their takeover interest Cable and Wireless Worldwide's share price rose after speculation that its rival, Tata Communications, was preparing its own bid.
© Copyright IBTimes 2023. All rights reserved.