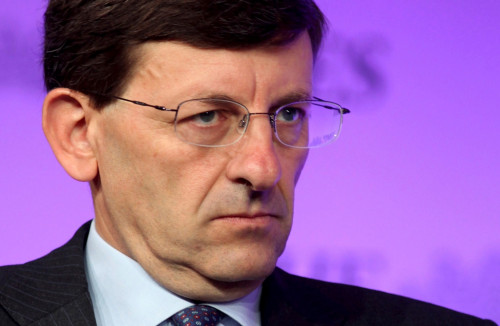 British telecom giant Vodafone's offer to buy Spanish cable operator Ono from its private-equity owners for £5.8bn is expected to be rejected, following a meeting of the Spanish firm's board on 11 February.
Spanish reports said the management and some of the other shareholders would prefer to take Spain's largest cable operator public.
Vodafone chief executive Vittorio Colao might have to consider a stronger bid for Ono; people familiar with the matter have told Reuters that any buyer could have to pay up to €9bn (£7.5bn, $12.3bn).
Unnamed sources said the Ono board was split over whether to strike a deal with Vodafone.
Ono's private equity shareholders, who include Providence Equity Partners and Quadrangle Capital, own 54% of the firm and are believed to want a quick takeover. However they control just five out of 13 directorships.
Other shareholders include General Electric Structured Finance, Canada's institutional fund La Caisse de depot et placement du Quebec and Spanish investment vehicles Val Telecomunicaciones and Multitel.
American cable major Liberty Global is also in the race to acquire Ono, although some analysts said the US firm could have expressed its interest mainly as a spoiler tactic.
Vodafone refused to comment on its next move.
Vodafone Expansion
Colao aims to return Vodafone to growth by acquiring different kinds of assets across its territories, allowing his firm to provide fixed line broadband and pay-TV, alongside its core mobile services.
Ono has 1.9 million subscribers and acquiring it would help Vodafone compete with Telefonica, Spain's largest phone company. Ono is more focussed on smaller cities and rural Spain and analysts have said it would be a stronger fit with Vodafone, than with Liberty.
However, analysts have questioned the £5.8bn (€7bn) bid given that bankers value Vodafone's entire Spanish business at between €3.5bn and €5bn.
Vodafone has a £25bn war chest following the sale of its stake in Verizon Wireless.