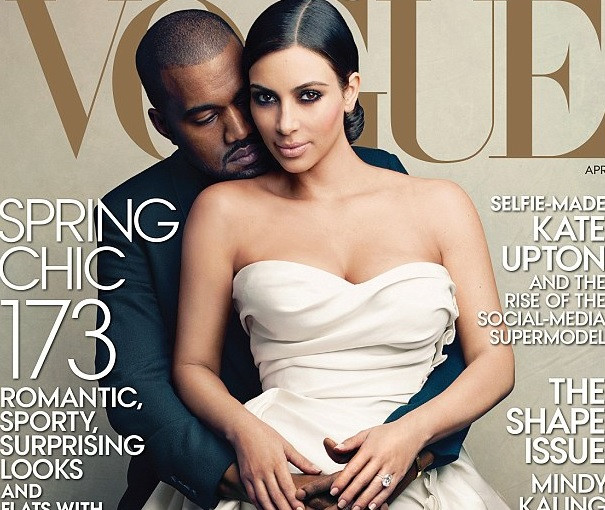 Kim Kardashian's dream of getting featured on the cover of Vogue might have come true, but it hasn't gone down well with loyal Vogue fans including actress Sarah Michelle Gellar.
Gellar has criticised Vogue for featuring the reality TV star and her soon-to-be husband Kanye West on the cover.
The Grudge actress tweeted her ire:
Well......I guess I'm canceling my Vogue subscription. Who is with me???

— Sarah Michelle (@RealSMG) March 21, 2014
The Buffy the Vampire actress joined a league of stars and fashion fans in expressing their rage against featuring the Keeping Up With The Kardashians star on the cover of the magazine's April issue.
Defending the decision, editor Anna Wintour said: "As for the cover, my opinion is that it is both charming and touching, and it was, I should add, entirely our idea to do it; you may have read that Kanye begged me to put his fiancée on Vogue's cover. He did nothing of the sort."
"Kanye is an amazing performer and cultural provocateur, while Kim, through her strength of character, has created a place for herself in the glare of the world's spotlight, and it takes real guts to do that."
According to an E! Online report, supermodel Kate Upton was the first choice for the April cover.
Denying this, Vogue communications director Hildy Kuryk said: "There was never a cover commitment made to Kate, and we look forward to working with her in the future."
Vogue please put people with talent on the cover #Vogue #VOGUEISDEAD pic.twitter.com/4lkoBBtbVS — Lisa Brimfield (@LisaBrimfield) March 22, 2014
Kim and Kanye are on the cover of Vogue, I guess the recession hit everyone hard. #Vogue #voguekim #voguecover #whyanna?

— Andrew Lambros (@al26lamb) March 22, 2014
Now @voguemagazine has @KimKardashian on the cover- my respect for Vogue US has plummeted. What happened to class? #VOGUEISDEAD #voguekim — greta garbage (@grettavoguette) March 22, 2014
I wish I had Kim Kardashian's talent of not having any talent and making money out of it.

— Will Ferrell (@Will_FerreII) March 22, 2014
Kim Kardashian on the cover of Vogue makes me sad. — billy eichner (@billyeichner) March 21, 2014