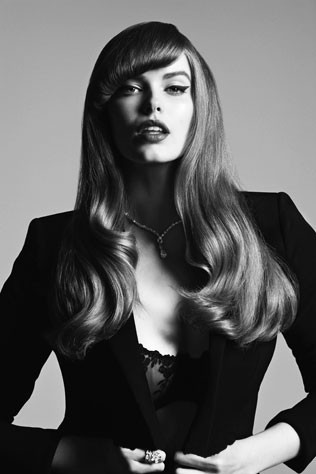 Vogue Australia has published its first ever plus-size fashion shoot this month.
The magazine's latest September issue features Sydney-model Robyn Lawley who stars in in the ten-page 'Belle Curve' piece consisting of sleek monochrome shots modelling designs from Alex Perry, Willow and Carla Zampatti.
This will be the first time the 52-year fashion bible has featured a plus size model. The decision however was not done for any particular message as the editor of Vogue Australia, Kirstie Clements told News:
"I didn't do it as a stunt or anything," Clements said. "She's really beautiful and you have to make the judgement about whether a girl's special or not, so it really wasn't about size or to make a statement.
Interestingly Lawley was not always a plus size model but actually starting modelling in her early teens at a size 8-10 but struggled to keep her keep her weight down.
"After a year of crazy dieting to try to stay under a size 10, I gave up and let my body recover," she told The Australian last month.
Two years later, Lawley went to see a modelling agency that specialised in casting plus-size women and was signed on the spot.
Lawley has also graced the cover of Vogue Italia and French Elle joining a select few plus-size models who have featured in the pages of glossy magazines recently.
Now, 22,, the New York-based glamour girl is set to front both Myer and Big W's new plus-size clothing ranges.
Vogue Australia's September issue is on sale now, for more details visitvogue.com.au.