Tempers flared on The Voice, which returns to our TV screens on Saturday 30 March, as Jessie J. and the Black Eyed Peas singer locked horns.
It's only the first episode of BBC talent show series and there's no love lost between these two.
Jessie accused Will of taking sides with fellow judge Danny O'Donoghue and claims that Will is always trying to stop the contestants from choosing her.
"He never wants people to pick me," the dark-haired singer raged.
Sir Tom Jones tried to play peacemaker and attempted to calm the argument after auditions were over.
But Jessie was still fuming: "I think it's unfair to influence them on their decisions."
However, Will defended his decision to butt in when a contestant seemed unable to make a decision between Jessie and O'Donoghue.
"They asked for my help - it's not passing out cookies," he told the Daily Record.
"I think I did the right thing because he obviously couldn't make a decision."
Jessie had a face like thunder after the argument, following an audition by 22-year-old Danny County from London.
The show returns on Saturday night for the first round of auditions and includes hopefuls such as visually impaired singer Andrea Begley from Belfast, former chart star Kavana - whose real name is Anthony Kavanagh. X Factor winner Shayne Ward's distant cousin Mike Ward, also appears.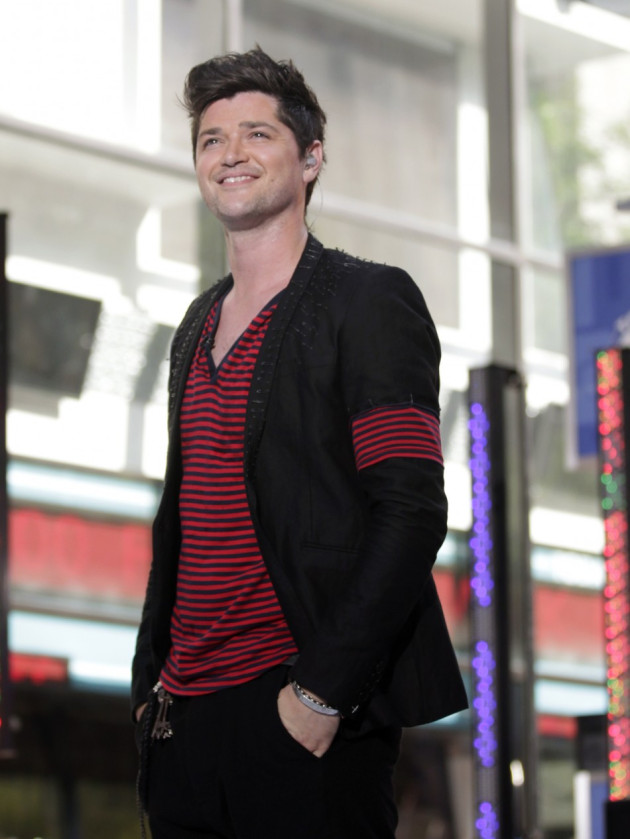 Meanwhile judge Danny O'Donoghue slammed The X-Factor, its rival talent show on ITV.
"I know they're both singing competitions but The Voice is a very different show. We don't make fools of people," he told Metro.
"The X Factor shows more of the acts we're supposed to laugh at than acts with genuine talent.
"I watched some of the last series of The X Factor but I had to turn off when they were laughing at this dude. When you have thousands of people booing some poor sod on stage that has the cringe factor."
The Scripts frontman has become a real hit with the ladies, which he puts down to celebrity status rather than his looks.
He thinks he has a "face like a foot," but is happy to take all the attention he can get.
"Being on TV is like an accelerator. The girls in the street that would pass you by are the same girls stopping and going fanatical over you. And you get a real kick out of it," he told the Sun
"Do I kiss the girls? Of course I do. I'm a living, breathing man. If I weren't in the public eye I wouldn't get the same action I do now."
There's a lot of pressure on The Voice to do well this time around.
The first series of The Voice was bought for a two-series run at a cost of £22 million. Much of the budget went on a line-up of star judges like Will.i.am, Jessie J, Danny O'Donoghue and Tom Jones.
It did well in the early audition episodes but failed to win over viewers when it came to the live performance shows.
The BBC did not be release voting figures and percentages for The Voice last year, and the live final failed to reveal who had finished in third and second place between Tyler James and Bo Bruce.
The Voice goes up against Ant & Dec's Saturday Night Takeaway, and many believe the Geordie duo will win the ratings war.