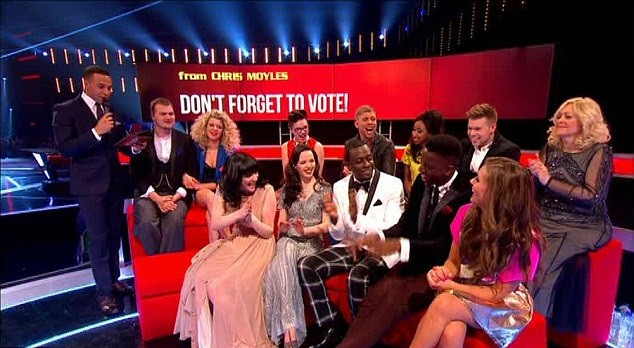 It was a dramatic live show as The Voice contestants Sophie May Williams, Lee Glasson, Bizzi Dixon and Chris Royal won the public vote, taking them through to the semi-finals of the singing competition.
The first live round of the third series saw the 12 remaining acts compete for a place in the semi-final.
Christina Marie, Jermain Jackman, Jamie Johnson and Sally Barker, were awarded fast passes from their respective judges, allowing them to progress straight through to the next round.
But it was bad news for Lesher Haughton, Rachael O'Connor, Georgia Harrup and Emily Adams who received the lowest number of public votes.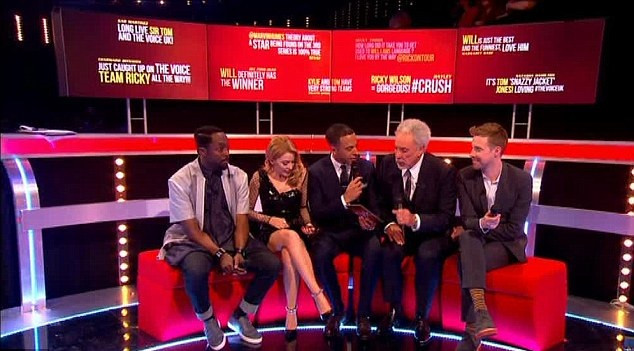 And the highs and the lows of the live show had the judges excited.
"Exhilarating. Nerve-wracking and it's not over yet," said Kylie Minogue.
Kaiser Chiefs front man Ricky Wilson added: "I've never felt this alive. I'm buzzing and I don't want it to stop."
Describing the experience of seeing the acts leave the show Will.i.am said: "It's like a roller coaster because you're excited to see your singers sing and then it's very emotional because it's so up and down. It gets kinda sad because you don't know want anyone to go home."
While Lesher received praise for her performance of Clean Bandit's Rather Be, she admitted to messing up the ad-lib and was given a chance to repeat her performance.
17-year-old singer O'Connor left the show after her performance of McFly's Shine A Light, but her coach Minogue promised to continue to support her.
"'She was living the dream. She was ready to burst with excitement. You've got this incredible team at your service to make your dreams come true," she said.
But it was Sophie May Williams who seemed to steal the show. Looking like a '50s Hollywood starlet, Will.i.am said she resembled a trophy and joked that she must have been a singer in a former life in the '50s, reincarnated so she can make it big this time around.
The acts also took to the stage together for a medley of their coaches most popular songs.
The semi-final of The Voice is on Saturday 29 March at 7.00pm.