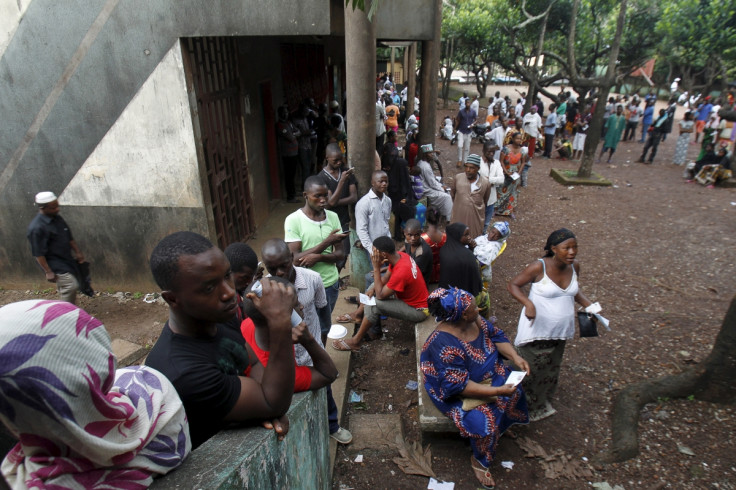 Guineans are voting in the country's second democratic presidential elections in more than 50 years. Around six million people are expected to choose from eight candidates, including President Alpha Condé, in more than 14,800 polling stations around the country.
The elections are being closely watched by almost 19,000 police, African Union and EU observers and are going ahead despite deadly clashes this week between rival camps which claimed the lives of about 12 people. Speaking today, 11 October, the president appealed for calm and said: "I ask all Guineans, whatever their party, to fulfill their civic duty peacefully and calmly."
The call for a peaceful turnout was echoed by the former prime minister and leader of the Union of Democratic Forces of Guinea (UFDG) party, Cellou Dalein Diallo. Speaking after he had cast his vote on the outskirts of the capital city, Conakry, Diallo said: "We must hope there will not be [violence] after the elections and that the people of Guinea show maturity."
Diallo – the main challenger to Condé – has encouraged his supporters to vote despite having his request to postpone the elections on the grounds of irregularities rejected by Guinea's top court. "I call on Guineans to elect the best. I invite the community to help Guinea preserve peace. We must ensure this election is transparent," Diallo said.
Condé, 77, is widely expected to win a second term having swept to power in the country's first ever democratic election in 2010. In 2013, Guinea experienced a deadly outbreak of Ebola, which claimed some 2,500 lives and spread to Liberia and Sierra Leone. "After the Ebola epidemic, Guinea really needs to unite to get back to moving forward," Condé said.
The president is hoping to capitalise on the achievements during his tenure in office, and his slogan vows to deliver a "knockout blow" to his rivals. He said his key accomplishments include revamping the army and judiciary, reforms to make mining contracts more transparent in the bauxite-rich nation and the completion of a hydroelectric dam.
"Ask the people of Guinea if what we have done in five years, the others did in 50. Ask that on the streets," he defiantly declared in an interview.
As balloting got underway earlier, some Guineans complained that the voting materials had arrived late. In the Conakry neighbourhood of Yembeya, people were not able to cast their vote until after 10.30am. Opposition supporter, Mamadou Bhoye Diallo said: "With these irregularities, I am convinced that it is lost for my candidate [Diallo]."
The polls are set to close at 5pm local time (6pm BST). First round results are not expected until 13 October at the earliest.