DRC: Poachers kill four men protecting elephants in Garamba National Park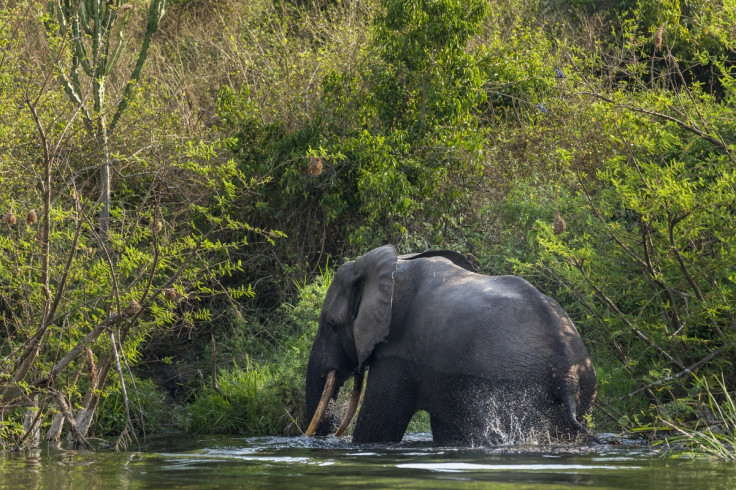 Three park rangers and an army officer have been killed by poachers in Garamba National Park, north eastern DRC. The personnel were part of a 10-man patrol team that was tracking the transmitter collar of an elephant to a poachers' camp in the western Azande hunting area.
In a statement, non-profit group African Parks which manages Garamba said that the group came under fire and a helicopter was immediately deployed to rescue the rangers. It was able to retrieve six men, but the chopper "took multiple hits and was unable to fly back for the remaining men". Their bodies were later discovered when they gained access to the site with logistical assistance from MONUSCO, the UN's peacekeeping force in the DRC. African Parks also said that despite its efforts to elicit help from other international forces, they received very little support.
The four men who were killed have been named as Anselme Kimbesa Muhindo, Andre Gada Migifuloyo, Djuma Adalu Uweko and Colonel Jacques Sukamate Lusengo. They are survived by their wives and a total of 14 children.
Garamba National Park holds the four largest land mammals in the world: the elephant, rhino, giraffe and hippopotamus. It achieved national park status in 1938 and is described by UNESCO as "an outstanding sanctuary with its unusual mix of large spectacular mammals". It has long been susceptible to illegal hunting due to a combination of regional conflict and armed groups operating in the area, including rebels from Joseph Kony's Lord's Resistance Army.
African Parks CEO, Peter Fearnhead said: "Our sincere condolences go to the families of the four men who tragically lost their loved ones while they were bravely eliminating the scourge of elephant poaching from Garamba National Park." He added: "This brings to eight the number of people who have lost their lives in Garamba in 2015 alone."
In 1979, Africa had an elephant population of 1.3 million, but this had dwindled sharply to 500,000 by 2007, largely to supply the demand for ivory in Asian countries.
Earlier this week, it was reported that Yang Feng Glan, a Chinese woman had been arrested. Dubbed the "Queen of Ivory", Glan is alleged to be a leading figure in one of Africa's largest ivory smuggling rings which is responsible for the deaths of hundreds of elephants. She is accused of smuggling 706 pieces of ivory worth £1.62m ($2.48m) out of Tanzania and into the far east. She has been described as "the most important ivory trafficker ever arrested in the country" by the Elephant Action League.
© Copyright IBTimes 2023. All rights reserved.